Romania Blockchain Summit 2020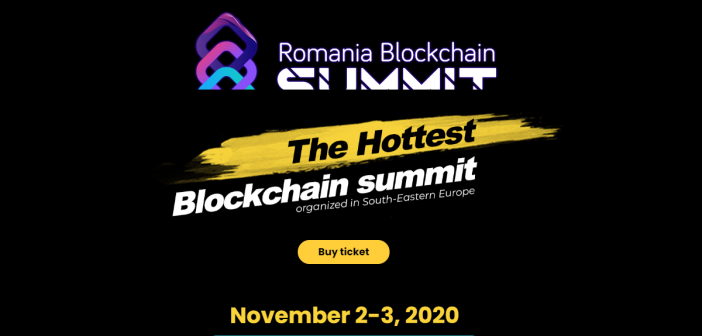 Romania Blockchain Summit is the "hottest" blockchain summit that is going to be organized in South-Eastern Europe. It is a two-day event that is going to take place from 2nd November to 3rd November 2020. The venue for the event will be the JW Marriott Grand Hotel, Bucharest, Romania.
The Romania Blockchain Summit is also the largest summit that is organized in the South-Eastern Europe zone. It will bring together different sectors including the Romanian public sector. Apart from that, people from researchers, political decision-makers, global entrepreneurs, and innovators will be part of the summit. These people will be especially affiliated with blockchain technologies.
Goal
The goal of the summit is to promote blockchain technology benefits and ensure that everyone at the summit understands the use-cases and its economic impact. They also want to cover the social progress from the viewpoint of the European Union and Romania.
Venue
The Romania Blockchain Summit will take place at the JW Marriott Grand Hotel Bucharest. It has shaped the heritage of the city
Speakers
They are currently in the process of adding more speakers to the Romania Blockchain Summit. However, some of the first speakers that are confirmed for the Romania Blockchain summit are as follows:
Armand Domuta - CEO Restart Energy

Vlad Trifa - Chief Product Officer Ambrosus

Ilyas Vali - Co-founder of rLoop

Sasha Tansae, Head of Design at Alethio/ConsenSys

Simon Mcdermott - Co-Founder of Tech.eu
Some of the previous edition speakers include
Dr. Ian Gauci, Partner, GTG Advocates

Nicholas Merten, Founder, DataDash

Daniel Dabek, Founder, Safex

Dave Pulis, Chief Executive Officer, ZBX

Alfer Latscherbarge, Core Group, Co-Founder
And many more!
Objective
The objective of the Romania Blockchain Summit 2020 can be summarized as below:
Promoting the new legislative framework favorable to the international blockchain community so that it can be adopted by the Romanian authorities for the blockchain industry. They also want to ensure that the government changes blockchain's public policy.

Understand and debate about the use of cases and issues that are related to blockchain technology.

Create a dialogue route between the regulators, the Romanian government, and the private sector when it comes to blockchain.

Meeting blockchain technology project offers.
They also want to make the Romania Blockchain Summit a place where people can do business matchings and network and generate new relationships that can thrive into blockchain industries' successful projects. Moreover, they also want to give the Romanian blockchain experts the ability to share their experience and knowledge with everyone!
The entrepreneurs and investors can also share their experience and information among themselves, and also bring new talent to the market. Lastly, in the Pitch contest, they will also reward the most promising blockchain startups.
Tickets
Currently, there is no information on tickets