Rebuild 2019: Genesis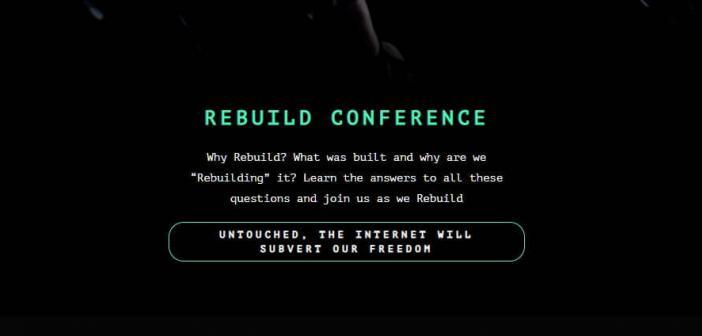 Rebuild 2019: Genesis is a blockchain event held by the Rebuild conference. It will take place from 23rd Apr. 2019 to 24 Apr. 2019. It is a two-day event and is going to take place in Toronto, Canada.
The event is all about discussing technology and its impact on our current society. As an attendee, you will be able to learn from the technologist, thought leaders, authors, journalist, and academia. The main topic is blockchain, and they will discuss the problems, advancement around the blockchain infrastructure. They will also share their solutions regarding the problems.
The other key technological themes that are going to be discussed include journalism, data ownership, social media, privacy, data ethics, financial systems. They will discuss how these sectors will be impacted by distributed ledger technology and programmatic trust.
Venue and Main Hall
The venue of the event will be the Toronto Reference Library. It is located in Toronto, Canada. The main hall will ensure that the attendees are kept with care during the two-day event. The main hall is a great place to learn new things were social critics, industry veterans, and other intellectuals share their knowledge about global issues.
There will also be a hacker room. It is the second stage where the workshop will take place. It will cover more deep topics and ensure that you can learn more about the technology. The room will be full of developers.
Speakers list
There will be many prominent speakers at the event. Few of them are listed below
Matt Spoke, Chief Executive officer, Aion

Robert W. McChesney, Activist, Author, and Professor of communication, Illinois

Ethan Bunchman, Cheif Technology Officer, Cosmos

Dr. Cathy Barrera, Partner, Founding Economist

Lane Rettig, Core Developer, Ethereum

Brenden Lee, Chief Executive officer, Nodesmith

Ryan Selkis, Chief Executive Officer

Patric Mandic, CEO, Mavennet
And many more!
Schedule
Day 1
The internet's corporate owners

Transparency for Web3 Institutions

State of Web3

Dangerous Monopolies changed by decentralization

Blockchain communities and their emergent governance
Day 2
Web 3 for long term sustainability

Blockchain Hyper Cycle

Business models and dApps governance

Future Mobility, David Winterstein
And much more.
Tickets
The tickets of the event will be as follows
Early Bird: $147.65

General admission - $209.61 - get access to the two-day conference, lunch, breakfast, refreshment, and T-shirt.

Volunteer - $30.32 - help the event to run

Student admission - $48.62
Should you visit Rebuild 2019: Genesis?
You should check out what Rebuild 2019 has to offer. It has a lot of content on the offer with decently priced tickets.