Penn Blockchain Conference 2019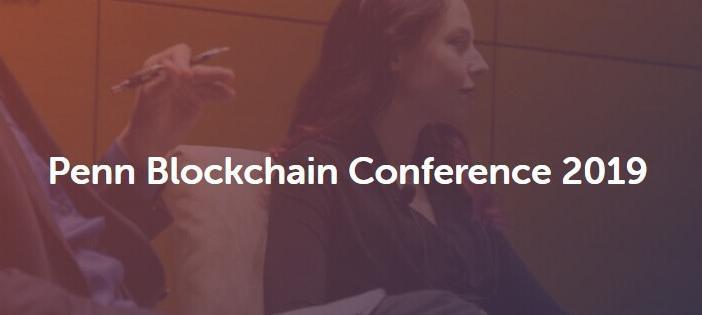 Penn Blockchain Conference 2019 is the second annual conference. It took place on April, 6th, 2019 in Philadelphia, USA. The tickets have already gone on sale, and you can grab yours one if you are interested in what the conference has to offer.
Speakers
The speakers at the conference are the ones that make it amazing! Let's list a few of the key speakers who are going to attend the Penn Blockchain Conference 2019.
Charlie Lee - Creator of Litecoin

Ari Paul - CIO of BlockTower Capital

Albert Wenger - Managing Partner, Union Square Ventures

Jalak Jobanputra - Managing Partner, Future Perfect Ventures

Kathryn Harrison - Product Management, IBM blockchain

Marjan Delatinne, Global Head of Banking, Ripple

Patrick Nielsen, Co-Founder & CTO, Clovyr

Lane Retting, Developer, Ethereum Foundation

Leeor Shimron, CEO, NovaBlock Capital

Katheleen Breitman, CoFounder, Tezos

Arthur Brietman, Cofounder Tezor

Joshua Klayman, Founder, Klayman LLC

Jamie H.Finn, Co-Founder, Securitize

Michael Gronager, CEO, Chainalysis

Matt Shapiro

Principal, Multicoin Capital

Han Feng, Co-Founder, Elastos

Huining Cao, Founder, Usechain
And many more!
Program
The program of the conference is unique and offers great value to the attendees. To get a clear idea let's go through some of the key events below.
Enterprise blockchain by Kathryn Harrison(IBM)

The Theory of Decentralization by Lane Rettig

Blockchain and Finance by Jesse R Drennan, Matt Wolfe, and others

Networks and Ecosystems by Kathleen Brietman, Karen Ottoni, and others.

Digital Securities by Jor Law,  Leeor Shimron and others

Investing in Cryptocurrencies by Albert Wenger, Bart Smith, and others

Blockchain Legal Landscape by Joshua Klayman, Michael Gronager and others

Scaling and Engineering, Lane Rettig, Patrick Nielsen, and others.

Investing in Startups by Nisa Amolis, Jalka Jobanputra, and others
And more!
Should you visit Penn Blockchain Conference 2019?
Penn Blockchain Conference does provide decent content and networking opportunity. It is going to take place in Philadelphia which means that it is accessible by most of the people out there.