#PAY Symposium & Exposition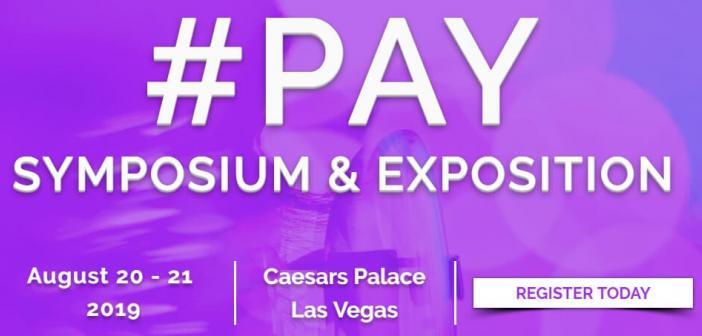 #Pay Symposium and Exposition is a two-day event that is going to take place from August 20-21st at the Caesars Palace, Las Vegas. It focuses on unprecedented innovation and will see more than 2200+ attendees, 90+ exhibitors, 65+ speakers, and 50K square feet. It is one of the biggest gatherings of startups, banks, media, developers, solution providers and service that are directly or indirectly related to finance and FinTech. That also means that blockchain will also be an integral part of the conference.
Great Speakers
There will be great speakers in the #Pay Exposition and Symposium. Some of them are listed below.
Julie Albright - Left To Their Own
Brian Zisk - Chia Network
Jeremy Berger - Arrival - The First Fintech Bank
Chris Zhong - Blockchain Philanthropy Foundation
and many more!
If you want to become part of the conference then, you need to check out what they have to offer. You can also nominate a speaker and make them become a part of the conference. Check out their speaker page to learn more about speaker nomination and how to apply as a speaker yourself.
#Pay Podcast and Video Series
During their conference, they will be hosting their podcasts and videos for their conference. They will also feature some interesting interviews that you should not miss out on. The main theme of the conference is to disrupt the FinTech, payments, and banking.
Startup Showcase
They will also be showcasing the startups that are changing the FinTech space. So, if you think your startup belongs to that category do not forget to contact them and list your startup for the symposium.
#Topics that are going to be discussed in the conference
Open Banking
Decentralization
Virtual and Augmented Reality
Robo-advisor Technology
Invisible Technology
Blockchain Technology
Cryptocurrency
Machine Learning
The Internet of Things
Quantum Computing
Real-Time Payments
Machine Learning
High-Speed 5G Mobility
Should you attend the conference?
If you are interested in Finance along with blockchain technology then you should check out the #Pay Symposium and Exposition. It has a lot to offer and covers a lot of important topics related to finance.