NYC BlockAsia 2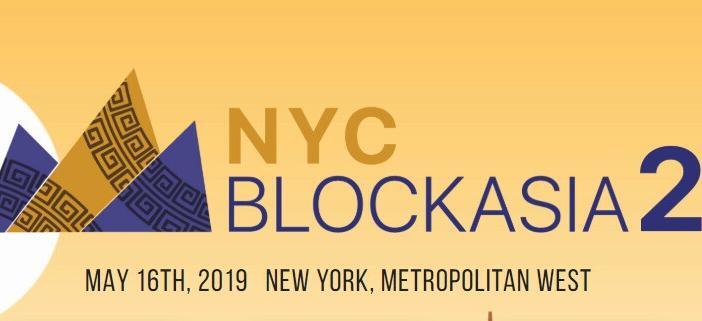 NYC BlockAsia 2 is a popular blockchain related conference that takes place on May 16th in New York. The premier blockchain conference is attended by people from all around the world and already have successfully conducted their last conference that happened in the past year.
Key players such as policymakers, startups, leaders, and funds are a crucial part of the event.
Another critical aspect of the conference is the participation of the people from the 20 blockchain ecosystem from Asia.
All of these people will discuss the hottest blockchain topics related to Asia. This also means that there will be more opportunities that can be explored in the NYC Blockchain Asia 2 event.
Statistics - Blockchain Event NYC
Attendees - 500+

Speakers  - 30+

Media - 30+
Topics to be discussed
There will be many topics that will be discussed on the show floor. However, there are key topics that will take center stage. Let's list the key topics below.
Regulations: Understanding the trends that are surrounding legal approaches across Asia. Even Identity regulation will be covered.
Investment: As an attendee, you will be able to understand and discover investment opportunities and take advantage of all the networking.
Development: Learn about blockchain development and how it is more relevant than before in Asia. You will be able to get in touch with the developer community and connect accordingly.
Impact: Understand the impact of blockchain technology by learning from the experience of Asia's organizations and how it can be used to improve social lives and the surrounding environment.
Speakers
Vanessa Grellet - Executive Director, ConsenSys

Philip Liu - COO, Bitmain

Jade Chen - Global Head of Marketing, Node Capital

Alex Mashinsky - CEO, Celsius Network

Erica Kang - CEO, KryptoSeoul

Cindy Leow - Principal, 256 Ventures

Xiaochen Zhang - President, FinTech4Good
And many more! According to their official website, more speakers will be updated soon. So, check out their website for more information.
Conference Venue
The venue also plays a crucial role in the success of the conference. The Metropolitan West in New York City is the conference venue. It is known for its role in hosting events that showcase innovation with distinction. The facility is completely renovated and offer state-of-the-art facilities. There is also plenty of space and attendees can network easily. It also provides minimal aesthetics.
Tickets
The tickets for the conference are as follows:
Early Bird Pass - Until Apr. 30, 2019, $149, get access to mainstage sessions, exhibition area, and light refreshments.

Regular Pass - Same as early bird pass

VIP Pass - $399, offers everything that regular pass has to offer plus access to an exclusive business lounge, exclusive breakfast reception, and VIP cocktail reception.
Should you visit NYC BlockAsia 2?
It completely depends on what you are looking for. If you are interested in the blockchain technology advancement in the Asia region, then the conference is for you. The tickets are affordable when compared to other events and provide great value. It is a one-day event which also means that you do not have to get a hotel to enjoy the conference.