Next Block Conference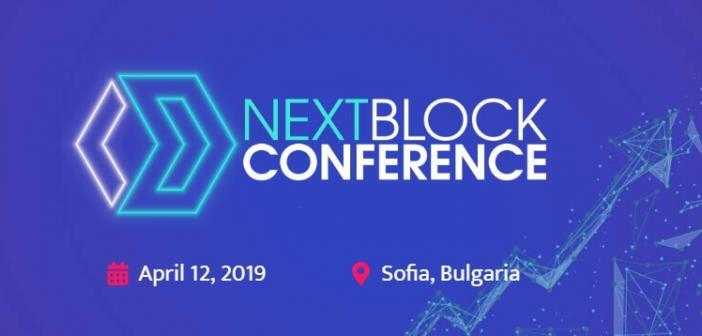 Next Block Conference is a one-day event that will take place on April 12, 2019, in Sofia, Bulgaria. It focuses on the securities and its features along with the blockchain technology.
It is not the first iteration of the Next Block Conference, and the past interaction of the conference are fairly successful. This iteration will focus on how to solve the problems surrounding security tokens as they are likely to be used more often than before. As stated, they will discuss the blockchain technology and its future in 2019.
Why attend the Next Block Conference?
So, what makes NBC so special? Let's list a few of the key features that it has to offer.
Engaging discussions: They are well known for the discussions they offer on the show floor. It lets you get engaged, learn and grow at the same time.
Exceptional Exposure: We all know how important it is to exposure in an event like this. The Next Block Conference aims to provide an unparalleled opportunity for exposure and ensure that everyone including a business, startup or blockchain professional can get something from the event.
Amazing Networking: As a lot of exceptional talent and people join the floor, you will meet the best minds, visionaries, and leaders from the blockchain and crypto space. You can use the opportunity to create networking for yourself.
Keynote Speakers
There will be major keynote speakers at the event. The few notables ones are as follows:
Giacomo Arcaro: ICO STO Advisor, University Professor
Herbert R.Sim - The BitcoinMan from the Broctagon Fintech Group
Speakers
Other than the keynote speakers, there will also be other speakers who will be sharing their experience with the audience. These influential people have their experience in crypto and blockchain space and hence offer a unique view. Some of the few notable speakers include the following.
Eran Tirer - CEO and Founder, Ledgertech AG
Jan Sammut, CEO, and Founder, RefToken
Hartej Sawhney - Co-Founder, Hosho
Yasen Yankov - Engineering Manager at Paysafe Group
Motti Peer - Co-CEO of Blonde 2.0
Yael Tamar - CMO and Partner at Solidblock
Pre-Party and Expo
There will be a pre-party before the event where you can do cocktails, networking, and discussions about blockchain startups investments, and more! As a brand, you can also exhibit and showcase your service, product or idea.
Conference Agenda
It is a one-day conference and hence have a compact agenda.
Registration
Opening remarks
Keynote Speech
Panel discussions
Networking
Presentation: "Defining the security token stack."
Panel Discussion
Lunch
Panel discussion: "Are Utility Tokens Dead."
Project Presentation
Networking
Panel Discussion on the future demand of blockchain technology
After-Party