MoneyConf 2019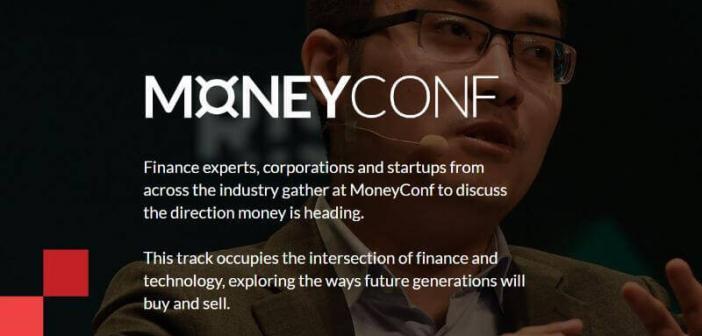 MoneyConf 2019 is scheduled as a 4-day high-end conference at the Hong Kong Exhibition Centre starting from July 8th to 11th, 2019. The event is focused around bringing together an ensemble of influential individuals as well as some of the leading finance experts, corporations, and startups, to initiate a productive discourse on the future of money.
This year around, the event is focused on highlighting the intersection between finance and technology, and who the two sectors can be combined to build the future generation of digitized transactions. As you may already know, that today's cutting edge technologies have a disruptive tendency and financial industries have been influenced by it the most.
As such, MoneyConf aims to address the different ideas revolving around the risks as well as opportunities present in the current world of fintech, and the best strategy to navigate and reach a better future.
Speakers
MoneyConf is yet to release an official list of speakers who will be taking the stage at this year's event.
Regardless we still have access to their huge entourage of speakers who have been attending the event over the years. Here is a quick look at some of these big names so you can have an idea on what to expect at the event.
Min-Liang Tan, Co-Founder & CEO, Razer

Cecilia Qvist, Global Head of Markets, Spotify

Elie Seidman, CEO, Tinder

Shelly Banjo, Reporter, Bloomberg

Divya Gokulnath, Co-founder, BYJU'S

Ajey Gore, CTO, Go-Jek

Miesha Tate, Vice President, ONE Championship

Masahiko Uotani, President & CEO, Shiseido

Annie Tao, Co-founder & COO, Horizon Robotics

Daniel Kirchert, CEO, Byton
And many more.
Agenda
There is no official statement as of now regarding the agenda of the entire event.
Ticket Prices
Tickets are made available under 5 different categories.
First, there are the single tickets made available to general attendees at $680/person and the executive pass for $4680/person.
Group packages are a bit cheaper but require you to buy in bulk, starting at a minimum of 5 attendee groups.
Startups can attend the meeting to educate themselves and raise awareness about their brand, all for a ticket price of $680/representative.
Companies or professionals who want to partner with the event and offer exhibitions are welcome to contact officials to get a quote on the price.
Lastly, there are different price brackets for investors attending the event. Angel investors are requested to buy a ticket with $780 whereas regular investors pay a ticket price of $880. Proper allocation for executive investors has also been taken with tickets priced at $4680.