Malta AI & Blockchain Summit Fall Edition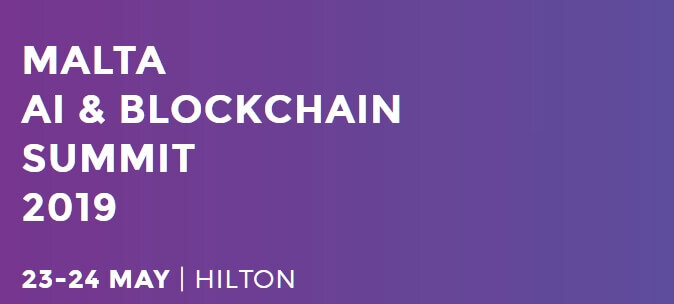 Malta AI and Blockchain Summit 2019 is a two-day event that is going to take place in Hilton. It is a big conference where 100 startups, 5000 delegates, 700 investors and 300 exhibitors.
Malta AI and Blockchain Summit is a popular conference that has already established its presence in 2018. In 2019, they will move beyond the hype as they will focus on the more technical aspects of AI and blockchain. Even the Maltese government will take a huge part in it by enacting the world first fourth bill -- D.A.O.  as someone with its own legal personality. To amplify the efforts, they will also employ a task force that will help bring support to the business in Artificial Intelligence and Blockchain.
The event invites pioneers and stakeholders from BigData, AI, IoT, Blockchain, and Quantum Technologies.
Speakers
There will be amazing speakers at the event. Let's list a few speakers below.
Bobby Lee - Crypto Entrepreneur
Roger Ver -Angel Investor
Tim Draper - Founder, Draper, Associates
Vivek Ramaswami - Vice President, Redpoint Ventures
Alex Fayette - Principal - ACME Capital
Sunil Chhaya - Vice President, NextWorld Capital
Ben Goertzel - CEO, SignularityNET
CEO and Founder, Universal
David Orban - Seed-stage startup and AI Investor
Thomas Power - Member of Board of Director, 9 Spokes
and many more!
Tickets
At the time of writing, only the last minute tickets are available at Last Minute. Still, we are going to list all the possible options
Early Bird - Feb 1 - Pound 99(Sold Out)
On Time - March 15 - Pound 159(Sold Out)
Last Minute - April 30 - Pound 299(Available)
By buying the ticket, you get access to Expo Floor(2 Day Pass), One Conference of your choice, Blockchain, and AI Startup Pitch Battle, Networking drinks, Workshop, Welcome Reception.
Should you visit the conference?
If you are in Malta at the end of May 23-24, then we suggest taking a look at the Malta A.I. & Blockchain Summit.