Layer 2 Meetup: Blockchain Week NY edition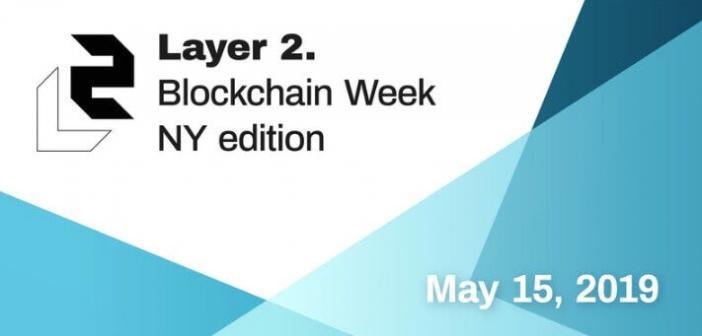 Layer 2 Meetup: Blockchain Week NY edition is an event that lets you meet with likeminded people who love blockchain. It is a Layer 2 Meetup which is going to take place on 15th May 2019. It is a 3 and a half hours meetup where you will learn about blockchain technology. The meetup will also be taking place during one of the major conferences on blockchain, i.e., Consensus 2019.
The main focus of the meetup is to discuss the second layer solutions development, and the gains and pains related to it. They will also discuss interoperability, scalability and more!
Topics to be discussed in the meetup
The full list of topics that are going to be discussed are as follows:
State channels
Pros and cons of Multi-Asset layer 2
Fast routing and efficient implementation of P2P networks
Layer 2 adoption challenges
Agenda of the meetup
The agenda of the meetup is as follows.
Networking -  6.00pm to 6.30pm
Welcome speech -  6.30pm to 6:40pm
Layer 2 gains and pains - 6:40pm to 7:00pm
Panel discussions - 7:00pm to 7:40pm
Presentation - 7:40pm to 8:00pm
Panel discussion - 8:00pm to 8:40pm
Q&A Session - 8:40pm to 9:30pm
Location
The location of the meetup will be 601 West 26th Street, Suite 325, New York, NY 10001.
Registration Fees
There will be no registration fees for the event. All you need to do attend the meetup and take benefit of what it has at offer.