LA Conexion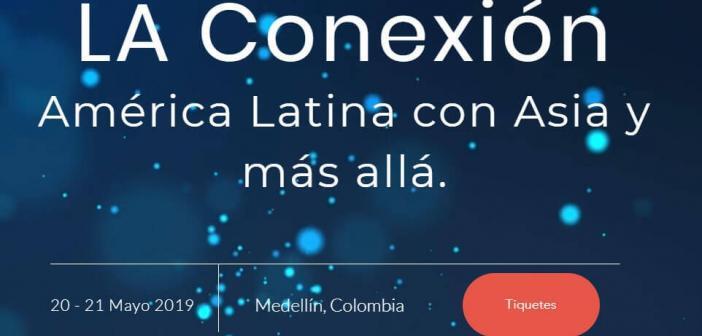 La Conexion is a conference that is going to take place in Medellin Colombia. It is a Latin America with Asia and beyond. It is a two-day event which will take place on 20-21 May 2019. At the conference, you will be witnessing keynotes and presentation on how Latin America is one of the biggest emerging markets when it comes to Fintech and other major technologies including Internet of Things, Blockchain, and Artificial Intelligence.
Latin America is one of those regions that can benefit immensely from these technologies and it consists of a demographic that is young and promising. It also has the infrastructure to take advantage of the latest changes in the blockchain market. With La Conexion(The Connection), you are going to get connected with the best people in the market.
The vision behind La Conexion - Colombia Event Blockchain
The main focus of the conference is to to have high-quality content surrounding the major technologies that are changing the ecosystem. They will also discuss how unified the platforms are due to t0 these platforms. It is also taking place in Medellin which brought the 4th industrial revolution in Latin America. In short, they want to build today and focus on knowledge that can help them change the future.
The conference will also have great opinion leaders and companies that will help contribute to the vast knowledge that is going to be shared. It is more than a conference with a commitment for the more prosperous future.
Participants - 400+
Days - 2
Booth Stands -15+
Speakers - 30
Speakers
There will be prominent speakers at the conference. Let's list a few of them below.
Aly Madhavdji - Managing Partner and Blockchain Founders Fund
Darren Franceschini - Advisor and Mentor Since 2011
Xu Yin - Founder Oath Protocol
Pedro Gutierrez - Nem Foundation Council Member
Felix Xu - CEO, ARPA
and many more!
Tickets
The pricing of the tickets are as follows:
Early Bird - $59
Regular Ticket - $75
Students - $35
VIP Ticket - $270
Should you visit the conference?
If you are interested in learning about how the current technologies will shape the future, then you should visit the conference.