LA Blockchain Summit 2020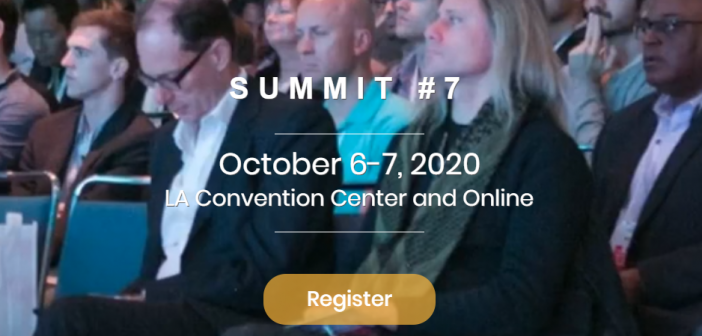 The LA Blockchain Summit is a two-day event that is going to take place from 6th-7th October, 2020. The summit is produced by Draper Goren Holm. It is an annual gathering where you can find the best minds from the cryptocurrency and blockchain industry. It also brings together people from different spheres including startups, entrepreneurs, developers, venture capitalists, retail investors, real estate investors, and so on!
Agenda
The agenda at the LA Blockchain Summit will be as follows.
Registration

Welcome and Opening Remarks by Josef Holm and Alon Goren, Founding Partner, Draper Goren Holm
They are yet to disclose the whole agenda as of now. If you want to learn more about the agenda, then you can follow our events page or their official page for updates.
Speakers
At the event, you will be able to meet the best minds including entrepreneurs, influential investors, and service providers that are part of the cryptocurrency and blockchain space. Some of the notable ones are as below.
Tim Draper, Draper Goren Holm

Alon Goren, Draper Goren Holm

Shruthi Rao, Head of Business Development at Amazon Blockchain

Josef Holm, Draper Goren Holm

Guy Hirsch, Managing Director at eToro

Catherine Coley, CEO of Binance US

Thomas Lee, Co-Founder of Fundstrat

Yali Harari, CEO, and Co-Founder of Innovesta

Rodney Sampson, CEO, and Chairman of Opportunity Hub

Ami Ben David, CEO, and Co-Founder of Ownera

Adam Draper, Founder of Boost VC

Barbara Bickham, Founder of Trailyn VEntures

David Bleznak, CEO and Founder of Totle

John Paukulis, CEO of Giftz

Crystal Rose, CEO of Make Sense Labs

Joe Vezzani, CEO of LunarCRUSH

Austin Davis, Founder of Blockchain Beach

Karen Kay, CMO and Co-Founder of Innovesta

Dave Hendricks, CEO and Founder of Veralo
And many more!
Registration and Tickets
There will both free and paid options at the LA Blockchain Summit.
To get the free ticket, you need to open a new eToro account and then buy your favorite cryptocurrency for $50. This will give you huge savings as you get a $299 ticket at the price of $50. Moreover, the attendee going this route will also receive a $100 in Bitcoin value at the conference. 
The other option is the paid option where you need to buy a ticket to get admission. Here, you will also get $100 in Bitcoin value at the conference.
The paid plans are as follows
Early Bird → $299, sales end on 30th June 2020
General Admission → $499, sales start from 1st July 2020
The event is managed by Draper Gorehn Holm Ventures and they will be responsible for the distribution of the $100 value of Bitcoin. The value will be calculated at the time of the distribution of giveaway.