Japan Blockchain Tech Summit 2019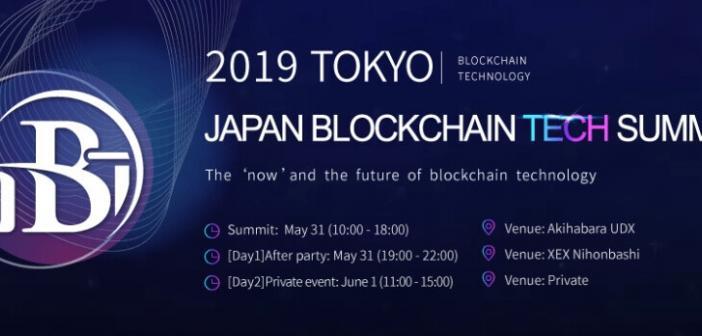 Japan Blockchain Tech Summit(JBT) takes on key technologies including blockchain. The summit will take place from May 31st to June 1, 2019, at three different venues. The key events include the Summit, After Party and Private event.
JBT also lets the next generation of IT business and blockchain development to expose themselves on the platform. It hence enables the exchange of investors and projects and makes it easy for everyone to take part. To ensure that language doesn't become a barrier, they will have translators on the floor who will help to ensure proper communication among investors, press media, and so on. In total, there will be more than 100 press media in the conference and will help the growth of the conference and the development of blockchain industry through its public relations activities
Conferences Guests
The main attraction of a conference is the speakers. Japan Blockchain Tech Summit(JBT) also have excellent speakers. Let's list a few of them below.
Chen Li - Founder of digital finance in Japan
Manzi Xue - Founder of barbarian fund
Yukio Hatoyama - Japanese former prime minister, Asians top advisor
MaJun - Preside of China International Council for the promotion of multinational corporations
Dong Yang - Professor, director and vice president of law president
Rose Sun - BICA Blockchain Fund
Christina Zhao - Executive editor
and many more!
Tickets
The tickets are priced at 5000 Yen. All you need to do is fill up the form present at the official page. You can also get the after party tickets, 10,000 JPY (can only be bought at the event day)
Statistics
Exhibitors - 50+
Funds - 80+
Japanese press media support - 100+
Audience - 2000+
Promotion of English and Chinese media coverage - 1 million+
Should you visit the conference?
If you are interested in blockchain development across Japan region, then you should check out what Japan Blockchcain Tech Summit 2019 has to offer. However, be wary that the conference is in the Japanese language and you need to be somewhat fluid at it.