How Blockchain and Digital Assets are evolving and being used day to day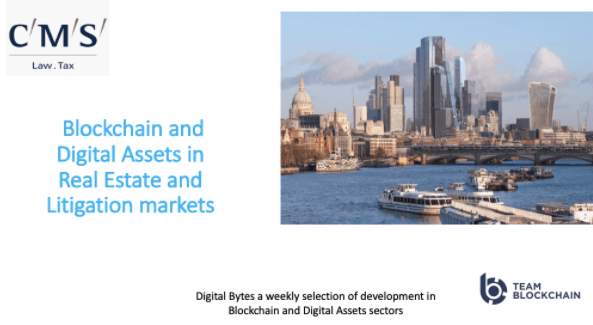 "How Blockchain and Digital Assets are evolving and used day to day" is the name of the meetup that is going to take place on December 2, 2019. The meetup will last only 3 hours and thirty minutes as it will engage the audience on exploring topics including Digital Assets and Blockchain, and their impact on our daily lives.
It is managed by Teamblockchain.
Location: Blockchain meetup London
The location of the event will be CMS Cameron McKenna Nabarro. It is located in Cannon Street, London. So, if you are in London, you will have no issues finding it.
Agenda and Speakers
The ,eetup agenda is as below.
Digital asset and blockchain sector update -- by Jonny Fry, TeamBlockchain Ltd., CEO → starts at 18:00

Hosting the event would be Charlie Kerrigan. He will be partnered by Cameron McKenna Nabarro Olswang LLP.
Luke Sestito, the CPROP CEO, will also share his opinion on how the real estate market is utilizing and benefitting from blockchain and AI. 
Petr Stransky, iCEIAB, Founder, and CEO specifically discuss how the real estate market is yield better profit by using the technologies in litigation and process claims. He will discuss how their company secured $10m until now by using the tech. He has over 20+ years of experience in the tech sector.
Once all the talks are done, the last two sessions would be 
Q&A session

Networking and Drinks
Price
The meetup is free to attend. All you need to do is reach the location so that you can register yourself for the meetup. You need to regisster to attend the meetup. Currently, 67 attendees are registered to attend the meetup.