Hong Kong Blockchain Week 2020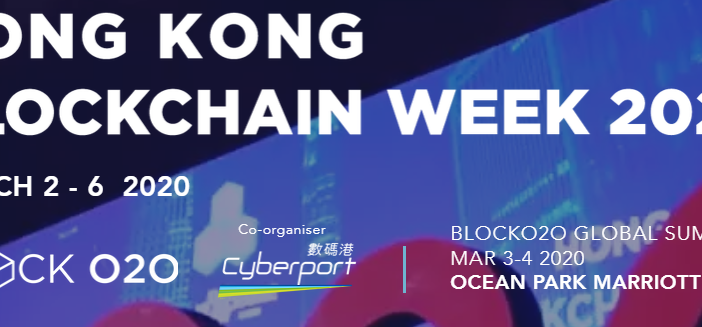 Become part of one of the biggest blockchain conference in Hong Kong, the Hong Kong Blockchain Week 2020.
It is going to take place from 2nd to 6th March 2020. It is taking place in the spring of 2020. Also, the event will bring the best minds to the stage so that you can learn from them. The experts will share their knowledge and insights in the ever-developing ecosystem, where blockchain plays a crucial role. They will discuss the blockchain technology in real-world applications. After all, Hong Kong is the gateway to technology, and people love the place for its technological growth.
The content on the event will be served by the industry leaders and specialist content creators who are working hard to improve digital assets and blockchain technology. Almost everyone from the ecosystem will become part of it, including startups, enterprises, governments, and investors. They will also discuss high-impact networking, robust discussions, and deep learning.
Statistics
Over 3000 participants will take part in the events from all over the world. The participants will join events that are going to take place across the week. There will also be more than 130+ speakers and 200+ investors. Also, people from more than 50+ countries will join the event. Other important statistics of the event include the following:
Participants - 3000+

Speakers - 130+

Investors - 200+

Countries - 50+

Journalists - 100+

Accredited Events - 20
2019 Features Speakers
The 2020 speakers are not yet finalized. But you can gauge the quality of speakers by 2019 speakers list. Let's list them below.
Brittany Kaiser, Digital Asset Trade Association(DATA), Cambridge Analytica Whistleblower

Dr. Larry Sanger, Chief Information Officer, Everipedia, Wikipedia - Co-founder

Michael Bucella, Partner, BlockTower

Edgar Seah, Head of Asia Pacific Region - Hedera Hashgraph

Chia Hock Lai, Chairman - Token Economy Association

Nicholas Merten, Datadash LLC, CEO & Founder

Thomas Lee, Fundstrat Global Advisors, Managing Partner

Jason Fang, Sora Ventures, Managing Partner

Pindar Wong, VeriFi(Hong Kong)

Yat Sium, CEO, Outblaze

Kristi Swartz, Binnersley & Associates
And many more!
Agenda
The agenda will span from blockchain to digital assets. The themes at the Hong Kong 2020 weekly event will be as below:
Blockchain for enterprise

STOs: Regulations and technology

Cryptosecurity: How to protect data and assets

Global regulatory updates for blockchain and fintech

Digital health, Healthtech, and MedTech

Fintech: DLT Solutions, Payments, and Wallets for Banking

Digital Renminbi in China

Institutionalization
Tickets
The ticket pricing starts at $290. It is the early bird pricing, after which the price will increase. So, if you are interested in Hong Kong 2020 summit, it is better to book it early to save money/