Global Blockchain Forum 2019 – The Next Wave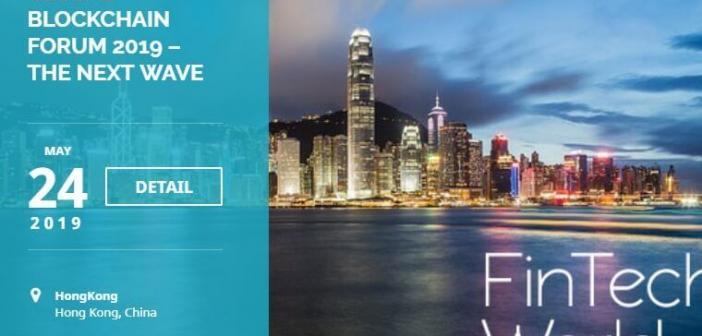 Global FinTech & Blockchain Forum Hong Kong 2019 is a blockchain and FinTech related conference that is going to take place on 24th May 2019 in Hong Kong.
The world of Fintech is currently being transformed by blockchain and cryptocurrency. For Fintech companies, it is high time to take advantage of the new tech and find new paths that lead to innovative and disruptive business. The focus should be to take advantage of new opportunities. That's where the conference comes in where you as an attendee can stay up-to-date on the emerging topics, understand blockchain technology, cryptocurrency and so on. The blockchain and FinTech experts will share their knowledge with the audience by providing excellent insights on diverse topics related to the two fields. They will also discuss the challenges and opportunities when it comes to FinTech and blockchain.
AI will also be part of the discussion as it plays a crucial role in the FinTech future and private banking blockchain.
Why attend the forum?
The forum aims to involve the attendees into the ecosystem where they can learn and collaborate related to the opportunities that are provided through the latest trends. They will bring a different perspective and ensure that everyone can learn from real-world use cases. The platform is ideal for industry experts and practitioners so that they can not only share their ideas but also collaborate to make the world a better place.
Agenda
The agenda of the forum is as below.
Registration

Conference Summary

Blockchain and Fintech Innovation

Future of Payments

Ensuring Security and Privacy in payment processing by Natacha Rousseau.

Refreshment and networking break

Business and regulatory requirements for blockchain and cryptocurrency

Cybersecurity and New Tech

The state of cash in a FinTech world

Lunch break

Panel discussion on FinTech

Refreshment and Networking break

Crypto Investors and the need for better information

Closing ceremony
Registration Fees
Initial Ticket - HK$ 2350 - registration ends on 14th April 2019

Final Ticket - HK$ 3140 - registration starts on 14th April [email protected]:30

Brand Sponsor - HK$11770 - registration ends on 24th May 2019

Group Tickets(3) - HK$2000 each - registration ends on 24th May 2019
Should you attend Global FinTech & Blockchain Forum Hong Kong 2019?
If you are in HongKong around May month's end, then we recommend checking out what the forum has to offer. It is wholly based on FinTech and Blockchain technology which makes it a great forum to attend. Check out their agenda to learn more about it!