Global Block Builders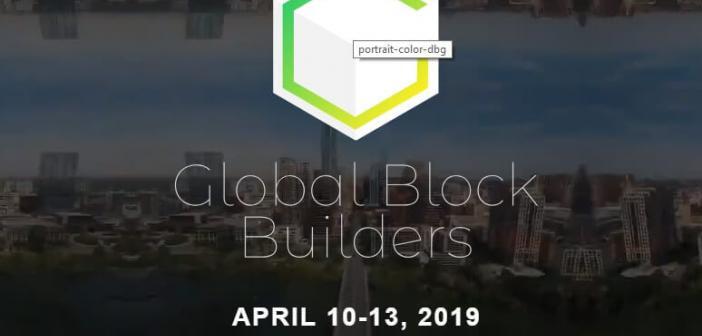 Global Block Builders(GBB) is where innovators, investors, and entrepreneurs meet to bring the best out of blockchain technology. They will be hosting and speaking workshops. In return, you will be able to achieve your blockchain goals and become successful in the blockchain industry.
The event is going to take place in Austin where you will get the speak, interact and network with the best people from the blockchain industry. Not only that, but you will also be able to witness excellent services and products that are changing both blockchain space and mass adoption.
Anyone who wants to increase knowledge base, raise the necessary capital, scale their organization or expand their network can join the event.
Prominent Speakers - Blockchain Conference Austin
The event has some prominent speakers. Let's list a few of them below.
Elizabeth Powell - Managing Director, Steemit Inc.

Nate Shaw, CEO, Predictev,  Inc.

Colin Pape, CEO, Presearch

Jenny Q TA - Founder/CEO VCNetwork.co & Sqeeqee.com

Andrew Levine - Head of Communications and Advocacy Steemit Inc.

David Johnston - Managing Director, YGC & Yeoman's Capital

Alex Jacome, CEO, Achievion Solutions

Winter Wong, CEO, Tapatalk

Irina S Litchfield, Founder, CEO BlockchainCubed
And many more!
Venue
The venue of the event is Fairmont Austin. It is an excellent place and is just four blocks away from Austin's 6th Street entertainment. It has an incredible music scene and offers access to diverse and celebrated artists and cuisine lifestyle.
Pitch Party
The event offers a pitch party where you can take advantage of the investors that are going to attend the GBB. You can pitch your idea, startup and raise awareness, support or better raise money for your startup. Everyone at the conference will help you to take full advantage of the people visiting the event including hedge funds, venture capitalists, angels, investors and so on.
Schedule
Tuesday, 9th - Kick Off Party and Badge Pickup, Easy Tiger, and much more, 5:00 pm - 9:00 pm

Wednesday, 10th - Conference Day 1, 9:00 am - 5:00 pm

Thursday, 11th - Conference day 2,  9:00 am - 5:00 pm

Friday, 12th - 4 banging breweries, block-builders brewery tour social, and much more.

Saturday, 13th - Field Day, 11:00 am to 5:00 pm.
Tickets
VIP(All Days) - $299, All-day access, priority check-in, VIP Bar, Gift Bag, Lounge Area

General Admission(Add Days) - $99, Access to all days, Gift Bag included

Student Ticket - $50, Access to all days, college/school ID required
Should you visit Global Block Builders?
GBB offers an excellent opportunity to anyone who is looking to promote their startup, learn new things or better become a part of a great conference. We recommend checking out their agenda and if you like what you see, why not attend it?