Future Blockchain Summit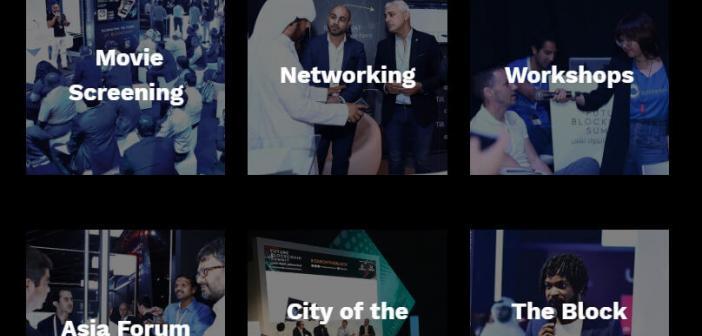 Future Blockchain Summit is a two-day summit that is going to take place at the Dubai World Trade Center. It will take place from 2nd to 3rd April 2019. The summit is powered by du - a citizen in the city of the future. The conference offers content for both free and paid users. Even free users can do networking, do movie screening, attend Asia forums, do workshops and much more!
A huge number of speakers!
The summit offers the attendees the chance to listen to leading speakers from the blockchain industry. Some of the speakers that are going to speak at the event are as follows:
Iris Taguet - Blockchain Lead, Air France, KLM
Ahmad Nassar - President NFL Players INC.
Vinny Lingham - Co-Founder and CEO, CIVIC
Susan Oh, Co-Chair of AI and Blockchain for impact
Scott Cohen - Chief Innovation Officer, Warner Music Group
Aaron Cai, Blockchain General Manager, Tencent
Agenda
Future Blockchain Summit Agenda is rich and have tons of events. Let's list a few key events below:
Pre-opening Panel
Opening remarks by Summit Chair
This is Bigger Than The Smartphone keynote
On-stage Interview: Creating a Decentralized Future
Panel Discussion: Blockchain's Interoperability
Transparent and Decentralized
Panel Discussion: The cure for scattered medical data
Fighting fakes with blockchain
and many more!
Tickets
Conference pass - AED 4725
All Access Pass - AED 5250
Free Exhibition Pass - Free
Show Details
Location: Dubai World Trade Centre, Halls 4, 5 & 6.
Exhibition opening: 9 am
Conference opening: 10 am
2 April Timings
Registration opens - 08:oo
Exhibition Opens - 09:00
Opening Ceremony - 09:30
Opening of Conference - 10:00
Close of Summit Day 1 - 18:00
3rd April Timings
Registration opens - 08:00
Exhibition opens - 09:00
Opening of Conference: 10:00
Close of Summit day 2: 18:00
Official Future Blockchain Summit App: You can download their official App to track everything that is happening on the expo floor. The app is offered on both the Android and Apple Play store. This app will also help you to network and ensure that you can get the most out of the Summit!