Fluidity Summit 2019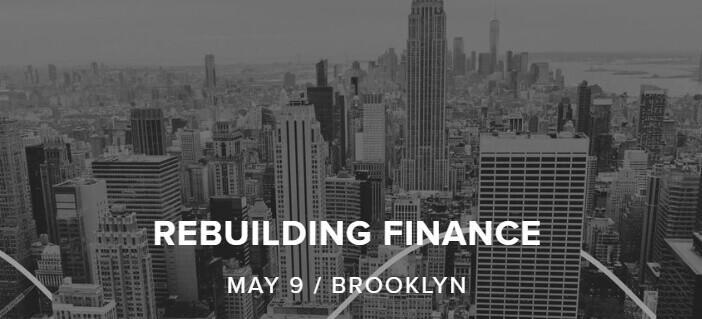 Fluidity Summit 2019 is a popular conference that aims to rebuild finance. The conference is on May 9th, Brooklyn. Many prominent entrepreneurs and visioners will be speaking at the end and showcase how blockchain is changing the world of finance through real-world applications. Regulations are going to be discussed in the conference as well considering its importance in the FinTech.
Speakers - Brooklyn Blockchain Conference
There will be many features speakers for the event. Few of the notable ones are listed below:
Joe Lubin - Co-Founder of Ethereum

Justin Schmidt - Head of Digital Asset - Markets at Goldman Sachs

Catilin Long - Co-Founder of Wyoming, Blockchain Coalition

Fred Chesnais - Chairman and CEO of the Atari Group

Bill Moretti - Head of ABS, CMBS

Clyde Vanel - New York State, Assemblyman
And many more!
The event will be hosted by Bill Tai, Founder of Kite VC, Barrie Osborne, Executive Producer of the Matrix.
Ecosystem
The conference ecosystem is rich. There will be many teams, companies, and individuals that are part of the Fluidity Summit. Many technologies are also part of the ecosystem as they are transforming the finance ecosystem. At the event, they will reimagine the finance future by sharing innovative ideas, demos and more.
Location
The location of the event is the Williamsburgh Savings Bank. It is a historical landmark and is also popularly known as "the bank of the people."
Tickets
Fluidity Summit 2019 - Early Bird: $175 per ticket

Fluidity Summit 2019 - Male Sale - $249 per ticket
Agenda
The agenda of the summit is not out yet. We recommend checking their official website to know more about their agenda once they update it.
Should you visit Fluidity Summit?
Fluidity Summit is a good summit. However, the agenda is yet to be announced, and hence we are not sure what the actual content that you will get on the event. So, we would recommend you to check out their agenda and then decide whether it is for you or not. However, their speakers are top-notch, and we think that they will surely be something good!