Fintech Junction 2019
Featured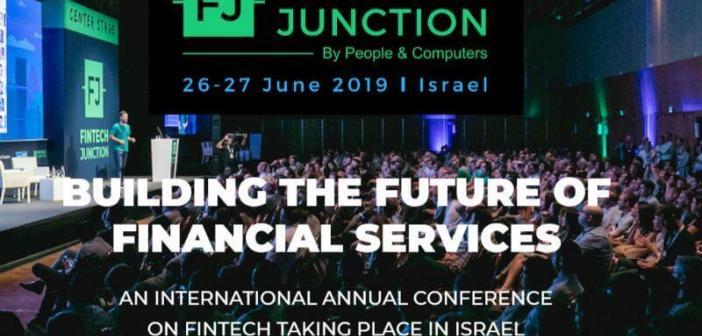 Meet the leaders in the Fintech industry at the 3rd annual Fintech Junction 2019 conference scheduled to take place from 26th to 27th June, 2019 at Israel. Over the years, it has grown into the largest conference concerning the growth and innovations of the fintech industries.
This year around, the event is expecting a huge gathering of over 1500 local as well as international attendees. These include business professionals like CXO's entrepreneurs, investors, innovation and fintech leaders, founders of leading startups, government officials, and many more.
The event aims to cover all the latest and trending topics concerning the growth and future of financial services, including open banking, blockchain, cryptocurrencies, ICOs, P2P platforms, venture capitals, and so on.
Speakers
Fintech Junction is scheduled to bring in over 100 distinguished speakers from varying parts of the industry. Here is a quick look at some of the featured names:
Ben Pelled, Founder & CEO, FinTech Junction

Vilius Šapoka, Minister of Finance, Republic of Lithuania

Jeremy Light, VP of EU Strategic Accounts, Ripple

Pedro Pinto Coelho, Executive Chairman, Banco BNI Europa

Ben Marrel, Founding Partner, Breega

Moti Jungreis, Vice Chair and Head of Global Markets / Executive Vice President, TD Securities / TD Bank Group

Shahar Friedman, Head of Visa Innovation Studio Tel-Aviv, Visa

Orit Greenbaum Lipski, CMO lead, Microsoft, Israel

Hilla Ovil-Brenner, Managing Director, Barclays Accelerator, Powered by Techstars - Tel Aviv

Orly Stern Izhaki, CDO - Head of Digital & Innovation, Menora Mivtachim Insurance
And many more.
Agenda
The two-day event will feature across 4 stages to cover around 50 sessions by over 100 speakers. The event is set to kick off at 8 am, June 26th with breakfast and registration.
Then over the course of the day, there will be multiple fireside chats, keynotes, and panel discussions.
Needless to say, the event has also allocated time for lunch and coffee breaks which will also double as a networking opportunity.
The entire event is set to wrap up with a celebration with an award ceremony for the Startup Competition Winners, a band performance, and a closing after-party.
Ticket Prices
Tickets are available under four categories.
Ticket prices for students, the military, and the women in tech are priced at $100.
Startups and freelancers can join the event by paying the ticket price of $250.
Tickets are a bit more expensive for corporates and investors who need to pay $350 to gain access to the event.
All the above three ticket holders will get to enjoy the same content.
And lastly, there is the VIP pass being sold for $450. You will get access to all the same content along with access to an exclusive VIP only welcome reception alongside the speakers, and sponsors of the event.