FIBREE World Summit blockchain-REAL (BR19)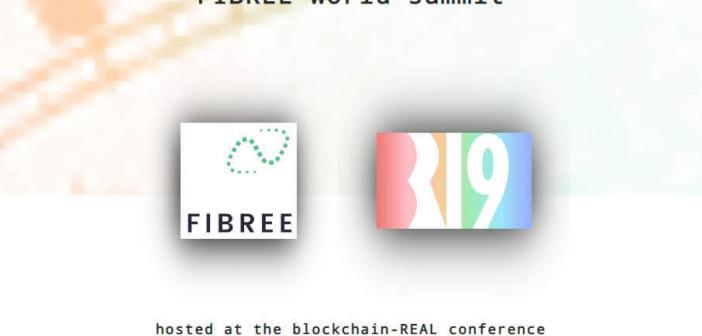 FIBREE World Summit lets you connect with experts in blockchain and real estate personally. The summit will take place in Vienna where you will be able to grasp the idea of blockchain and its impact on real estate. It is hosted by blockchain-REAL which means that if you buy a ticket of blockchain-REAL, you become eligible to join FIBFREE public afternoon sessions. However, the morning sessions are private to the FIBREE members. But the opposite is not true as you need to get a ticket to participate in the blockchain-REAL(BR19) sessions.
So, how does it work? It all starts with BR19 morning where the BR19 tickets will only work. After that, BR19 conference lunch buffet will be provided to the attendees with BR19 ticket. Lastly, the attendees might have to choose between the BR19 or the FIBREE sessions.
Speakers
Prominent speakers are going to take part in the summit along with the FIBREE board members. They are as follows
Achim Jedelsky - Berlin, Germany

Florian Huber - Vienna, Austria

Walter Strametz - Cryptovalley Zug, Switzerland

Alexandra Levin Kramer - New York, USA

Jo Bronckers - Amsterdam, Netherlands
About blockchain-REAL
blockchain-REAL is behind the FIBREE world summit. They are real estate experts that use blockchain technology to their advantage. Moreover, they have a presence all over the world. Anyone can become part of their network by joining their network. To do so, you need to register your startup and get listed on FIBREE.org.
Who can attend the summit?
The summit is ideal for entrepreneurs, startups, technicians, lawyers, architects, real estate industry and construction. Blockchain has the ability to create new markets and businesses completely. That's where FIBREE world summit comes in. They provide a complete analysis of blockchain by discussing business models and discussing real-world applications.
Venue and networking
The site of the summit in Vienna. Vienna is known for his historical past as one of the best places for international networking. The event will be joined by real estate and blockchain experts which further improves the quality of the summit. If you are looking for the chance to network and meet great people, then the event is for you!
Agenda
The agenda of the event will be as follows:

FIBREE Introduction

Worship and case study

Tokenize and trade real estate workshop

Fibfree academic board introduction

FABFREE support for real estate blockchain