European Blockchain Convention Barcelona 2020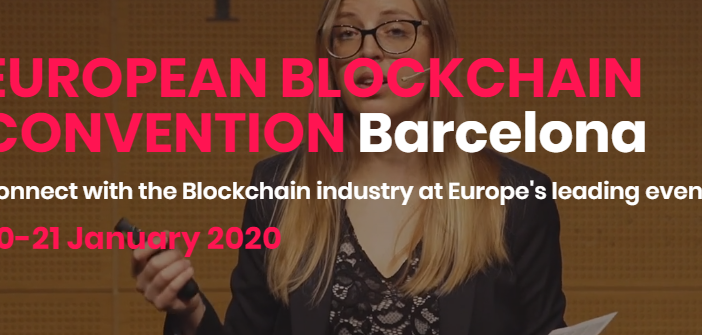 European Blockchain Convention Barcelona is Europe's leading event that is going to take place from 20th to 21st January 2020. It is going to take place in Barcelona where the event is trying to build the digital economy and blockchain foundation. At the conference, you are going to meet more than 600+ regulators, corporations, investors, entrepreneurs, and developers that are connected to the Blockchain industry in one way or another.
Statistics
600 attendees

10 panels

40 speakers

4 hours of networking
Speakers
There will be some excellent speakers at the conference. This includes the following:
Mariya Gabriel, European Commission, EU Commissioner for Society and Digital Economy

Michael Kumhof, Bank of England, Senior Research Advisor

Maria Concepcion de Monteverde, Banco Santander, Blockchain director

Sunny Lu, VeChain, CEO & Co-Founder

Pavel Kravchenko, Distributed Labs, CEO and Co-Founder

Pelle Braendgaard, uPort, CTO and Founder

Victoria Gago, European Blockchain Convention, Co-Founder

Robert Wiecko, Dash Core Group, COO

Carlos Arena, R3, Head of Business Development

Ciaran McGonagle, International Swaps and Derivatives Association

Thomas Borrel, Polymatch, Chief Product Officer

Juan Caubet, Eurecat, Director of the IT Security Unit
And many more!
Agenda
The agenda of the event would be as follows:
Cocktail Dinner Reception on 19th January 2020 → On this day, people can network with investors, VIP attendees, sponsors, and speakers

European Blockchain Convention on 20th January 2020 → One-day conference which contains, high-level networking, panel discussions, keynote, and one-to-one meetings

RACE by EBC on 21st January 2020, Witness 20 Europe's hottest Blockchain Startups
The European Blockchain Convention agenda is as follows
Registration

Welcome and Opening Remarks by Victoria and Daniel

Digital Society by Dr. Stefan, Pelle, Nacho and Belen

Financial Market Services and Infrastructure with DLT by Michael Kumhof and Dirk Bullmann

Coffee Networking Break

Payments Landscape Regulation in Europe

Blockchain In Transport, Logistics & Shipping by Sunny Lu, Javier Gallardo

EBC Networking Lunch

Distributed Ledger Technology by Joshua, Cristina, and Sue

Security Tokens - Thomas, Robert, Jose, Ciaran, and Mia

Blockchain and Energy-Sufficient World by Jose Minguez, Jose Daniel Garcia Espinel

Coffee Networking Break

Blockchain Technology Technical Aspects - Juan, Pavel, Bruno, Laura

Blockchain Patient Records, Anca, Maria, Marc
Registration
Six hundred tickets are available for grab. The ticket pricing is as follows:
Attendee EBC → 249 Euro early bird, 309 Euro regular, 369 EuroLate Bird.

Executive pass → 395 Euro early bird, 455 Euro regular, and 515 Euro Late Bird.