ELEV8 London 2019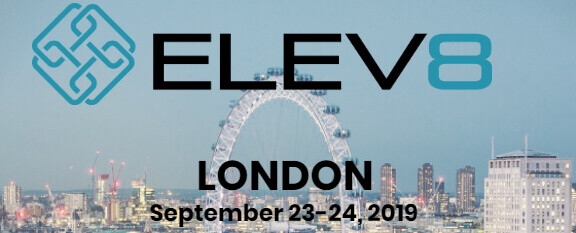 Eleve8 London 2019 is an event on digital assets, cryptocurrencies, blockchain, and other emerging technologies through a connected global ecosystem that aims to eliminate the barriers for the stakeholders in the industry. According to them, blockchain holds the key when it comes to the future as it will result in more efficient systems which are more accessible, open and efficient.
With Eleve8, they also aim to push the industry research progress, improvement in news distribution and a better understanding of how the technology will evolve in the future.
Speakers
The speakers of the event have not been finalized completely. However, at the time of writing, there is only one speaker that is listed on their official page. It is On Yavin, the CEO, and Founder of CoinIntelligence.
Speakers, Venue, and Agenda
The conference has not yet released any information regarding the venue, speakers, and agenda. If you are curious about the conference, we recommend that you should follow 101blockchains.com.
Should you visit the conference?
As there is no much information regarding the event, we recommend waiting out for more information. Once more information arrives, then you can decide if it is worth your time. Until then, check out other blockchain conference events that are going to take place in the near future.