Digital Asset Summit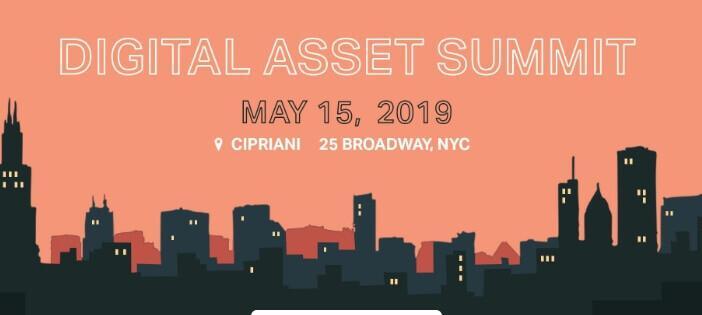 Digital Asset Summit(DAS) is a one day- conference that will be held on May 15, 2019. The location of the Summit is set to Cipriani. The aim of Digital Asset Summit is to bridge the gap between the nascent digital assets world with the legacy financial system. Blockchain is slowly changing how we not only manage assets but also make the most out of the decentralized ledger technology.
What makes DAS unique?
DAS is different from other conferences out there as it solely focuses on the financial markets. It is also designed for investment professionals as it shows from their agenda. The concepts that are discussed in the summit include trading, liquidity, and market infrastructure. These key concepts are discussed in the context of distributed ledger technology which makes the whole conference a must-visit for anyone who is remotely connected with the finance sector.
Who will attend the DAS?
DAS is mostly attended by sell-side players and major buy-side players. These players can be anyone related to Cambridge associates, Fidelity Investments, and much more.
Speakers
The speakers of Digital Asset Summit(DAS) is what makes it a great place for knowledge sharing, networking, and learning. The key speakers at DAS include the following.
Marcos Veremis, Managing Director, Cambridge Associates
Amber Baldet, CEO and Co-Founder, Clovyr
Travis Kling: CIO, Ikigai Asset Manamgent
Morgan Polotan, Principal Comcast
Josh Stein, CEO & Co-Founder, Harbor
Muneeb Ali, CEO, Blockstack PBC
Joel Telpner, Partner, Sullivan & Worcester
and many more!
Get VIP Dinner with Select Guests and Speakers
If you grab a VIP ticket, you will be able to get a VIP dinner with the reputable speakers and guests. The dinner will be held before the conference on May 14th so that you can get pre-exposure on what to expect in the conference itself.
Agenda
Agenda of the conference is focused on the Finance world. The key events included are as follows:
Keynote presentation on the Internet of value and Digital assets
Fireside Chat with RRE Ventures
Panel discussion on Regulation of digital assets
The impact of fintech on the digital assets adoption: panel discussion
And, lastly, there will be network reception for one and a half hours.
Tickets and Registrations
Early bird tickets - sold out
General Admission ticket - $949. It will include all the sessions, keynotes, cocktail reception and meals
VIP ticket - $1699, everything that general admission offers plus more meals.
Should you attend DAS?
If you are related to Finance and blockchain, then we would recommend you to take a look at what DAS has to offer. You can check the agenda, networking opportunities, and other things. If the tickets are affordable to you, it might be worth a chance.
If you are still confused about any aspect, we recommend you to connect with them using the email address: [email protected]