Crypto Digital Space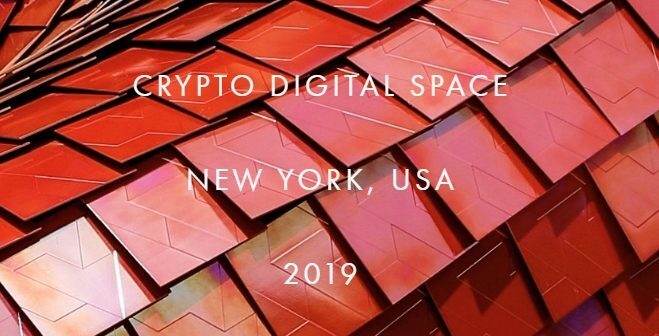 Crypto Digital Space(S7C) is a one-day conference that is going to take place in New York, USA. The event hosts include OTC Partners and S7C. The conference will focus on both crypto and blockchain technology and how they are changing the world around us. Blockchain and crypto experts from all around the world will join and share their knowledge with the audience.
The premier speakers are from both tech and crypto background that will explain innovative topics related to the crypto markets. The will discuss the market efficiency and how the digital currency is changing the world around us. They will also focus on market liquidity, long-term growth and more!
Event Schedule - Crypto Digital Space
The event schedule for the conference includes proper sessions. The session one will focus on the Crypto market dynamics and currents. It will also explore exchanges, regions, derivatives and much more. The second session will focus on crypto factor models and statistical. The third session, on the other hand, will focus on Blockchain's emerging market and venture capital future. The 4th session will cover US regulators and cryptocurrency.
In between the sessions, there will be proper drinks, lunch, and breaks.
Who can join the conference?
The conference is ideal for a wide range of visitors. Anyone from the following can join and benefit from it.
Banking professionals
Academics
Cryptocurrency Enthusiasts, investors, and so on
Regulatory analysts
Regulatory technology professionals
and so on!
Key speakers and trainers
There will be expert trainers and speakers that will be joining the conference. They are as follows.
Ron Quaranta - Chairman and Chief Executive Officer, Wall Street Blockchain Alliance
Wilfred Daye - Head of Financial Markets, OK Coin
Vladimir Danishevski - Head of Corporate Bonds Flow, trading IT, Citi.
Gabe Frank - Cryptocurrency and Institutional Custody at BitGo
Jim Kyung- Soo Liew, Co-Founder, SoKat.co
Robert Savage - CEO, CCTrack Solutions, LLC
Eugene Lee, CFA, Co-Founder, and Partner, Digital Mosaic Capital
Richard Rothenberg - Executive Director, Global A.I. Corp
Johanthan Nelson - Managing Director, HACK, Fund: Fixing Venture Capital
Haim Bodek - Managing Principal, Decimus Capital Markets, LLC
Robert Griffitts - Partner, Masur,
and many more!
What are the key benefits of attending the conference?
There are many benefits to joining the conference. They are as below.
Proper training will be provided in most relevant areas including cryptocurrencies.
Learn about new cryptocurrencies strategic implications
Learn how crypto work and the regulations surrounding them
Get exclusive networking opportunities including lunch break, refreshments, and much more!
Should you attend the conference?
If you are into blockchain technology and crypto, then you need to check out what the conference has to offer. It will be heavily focused on real-world strategies and implications.