Copenhagen FinTech Week 2019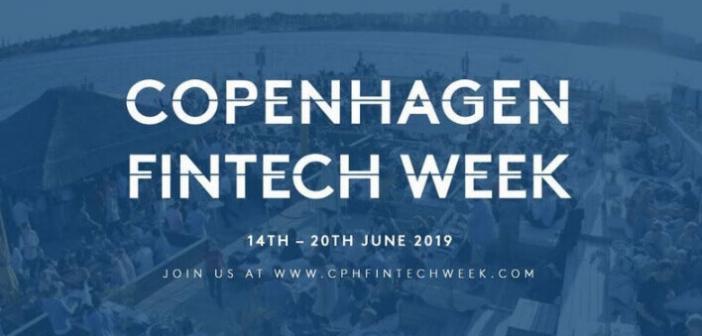 With over 1000 attendees, Copenhagen FinTech Week 2019 is going to be one of the biggest finance related conferences in the world. The attendees will be joining from all over the world where you will able to meet and learn from 60+ international speakers that will be gathering from more than 15+ countries!
They will share their keynotes with you on tech topics. Moreover, they will also do panels and help you learn about interesting topics. You will also get proper networking on the show floor. Last, but not least, you will be able to take part in interesting workshops. It is going to take place from 14-20 June 2019 - a seven-day event where you can explore a lot of new things and diverse tech.
The platform will invite world leaders who are trying to learn how the Fintech industry is impacting other sectors. The whole week will be full of topics that will reflect on the same idea of how the Fintech industry is transforming other sectors. They will cover topics such as Smart Cities, Data Ethics, Fintech Partnerships, Blockchain and more! After all, it will be home to the best minds in the Fintech industry. So, if you are interested in Fintech industry and want to learn about it then do check out the Copenhagen FinTech Week 2019. As an attendee, you will also get the chance to do proper networking and meet the best minds! The conference is managed by the Copenhagen FinTech association who are creating an ecosystem of growth and innovation within fintech.
Topics
A lot of topics will be covered within the event. They include the following:
Artificial Intelligence
Design
BigTech
Award
Data Ethics
Blockchain
InsurTech
Matchmaking
IOT
Open Banking
Pitching
Regulation
SDGS
NORDIC Fintech
Program
It is a seven-day event and hence a lot of things will be going to take place. Let's list what are the main focus of the seven days below. For a detailed program, we recommend you to go to the official page to learn more.
14 June - Fintech Startup Weekend Day 1 - Voting, Pitches, Welcome, Networking, Dinner and more
15 June - Fintech Startup Weekend Day 2 - Coach meetings, breakfast, work, lunch and more
16 June - Fintech Startup Weekend Day 3 - Breakfast, Check-in, Lunch, Coach Meetings, and more
17 June - Fintech Symposium and Hubs Night - Danish fintech, blockchain, and AI, Turning Award, panel debate, keynotes and more
18 June - Main Conference - Startups, Pitch, Keynotes, Data Ethics, Lunch, and more!
19 June - Main Conference - Tech for Fin - Big Tech, Industry 4.0, Networking, Lunch, Beyond Banking
Pitch on Blockchain, and more
20 June - Innovation Lab Crawl
Speakers
There will be some excellent speakers at the event. Few of them are as below.
Rasmus Stuhr Jakobsen - Secretary-General
Kristian Luoma - Head of OP lab
Ignacio Garcia - Finleap's Head of Spain
Jonas Tesfu - CEO and Co-Founder, Pangea Accelerator
Justin Jiang - Vice President at Tus - S&T Service Group
Michael Huth - CTO, XAIN
Sofie Blakstad - CEO, HiveOnline
and many more!
Tickets
The ticket pricing is as follows:
Member Ticket - €75
Startup Ticket - €200
Corporate Ticket - €400
Investor - €400
Should you visit Copenhagen FinTech Week 2019?
If you are interested in the world of finance, then we recommend checking out the conference. It has a lot to offer and you are going to get tons of knowledge from the conference.