Consensus Singapore 2018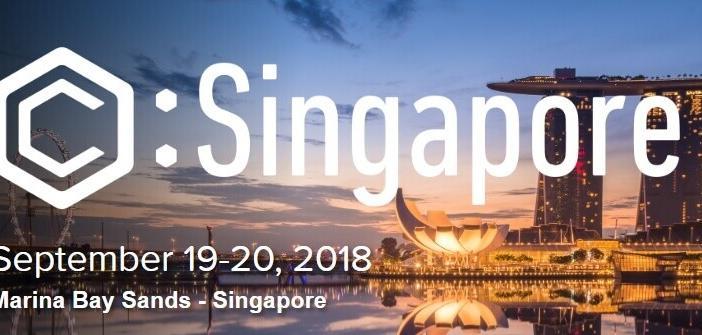 Consensus Singapore 2018 is one of the most popular conferences that happened in 2018. It attracted 8000+ attendees and more than 50% of the attendees were international and came from outside the United States. The key selling point of the Consensus Singapore is its ability to offer specialized networking opportunities and content. A lot of big companies and innovative startups also become part of the Consensus Singapore 209 by providing insightful content about their products and what they think about the future of blockchain.
Statistics 2018
Attendees - 8000+
Solution providers - 150+ startups and solution providers
Speakers - 75+
Sponsors - 50+
Days -2
Agenda
The agenda of the conference is to discuss blockchain and its impact on other technologies. The key events of the conference included the following:
State of blockchain
Conversation with Don Wilson
Monetary Authority Singapore conversation
Race to offer blockchains in the cloud
Smart contracts to get law degrees?
Money transfer on the blockchain
Crypto futures and Asia's market
Conversation with CZ of Binance
The rise of corporate token fund
Ethereum meets NEO
Future of Tokenization: CoinDesk, SGX, and MAS
and much more!
Speakers
Some of the most prominent speakers that joined the Consensus Singapore 2018 are listed below.
Ian Allison - Reporter, CoinDesk
Vijay Ayyar, Global Head of Countries
Chris Banbury, VP of Business Development, Prime Trust
BRian Cai, CEO, and Founder, Fortuna
Phil Chen, Decentralized Cheif Officer
Alexis N. Chun, Recovering Lawyer, Legalese.com
Sid Chelho-Prabhu, Product Lead, Coinbase Wallet
Ben He, CEO, and Founder, imToken
Myungsan Jun, CSO, BOScoin
Bing Lin, CEO, and Chairman, C Block Capital Group
Yusho Liu, CEO, Coinhako
Ryu Okada, co-CEO, Founder, Soramitsu, Co., Ltd.
Registration
As the event is now over, there is no registration possible. Also, we have no information on when the next iteration of the conference will take place.
Should you wait for the next iteration?
Sure, you should wait as it offers a unique perspective on what blockchain has to offer. So, we would recommend you to wait for the next iteration. Also, keep following 101Blockchains.com as we are going to cover it when it happens.