Consensus 2019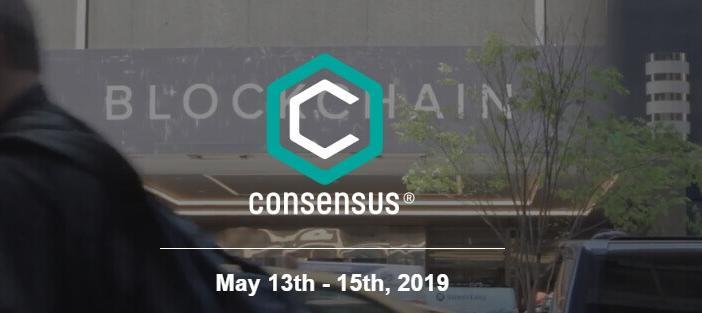 From 2015, Consensus is allowing the crypto and blockchain community to grow around each other. It is an annual gathering, and Consensus 2019 aims to be bigger and better than all its previous iterations. With Consensus, small startups can connect with big giants enabling everyone to learn from each other in the span of three days.
Big companies have been a major part of the Consensus, but this doesn't mean that others cannot take proper advantage of what Consensus 2019 has to offer. It is also a great place to be for the founder, developer, company and anyone who is directly or indirectly related to blockchain technology.
Why attend Consensus 2019?
Before we dive deep into more information about Consensus 2019, let's discuss what makes Consensus 2019 so unique. The first thing that you will notice about the event is the exceptional networking opportunities that it offers. It is one of the largest global conferences which attacks, students, academics, entrepreneurs, traders, developers under one roof. They can debate and try to solve the problem themselves through a proper feedback loop. The speaker lineup is also strong which gives the content the necessary value required it to reach the top. As a business owner, you can also do business expansion by networking with the right people or approaching the right investor. You have all the choice, and it is up to you take full advantage of it.
Agenda
So, what's the agenda of Consensus 2019? Let's explore.
Consensus 2019 wants to improve communication across the industry. This will bring more opportunities and also solve problems that have been slowing down the blockchain industry. The aim is to provide relevant, thoughtful and challenging content.
Other key targets of the agenda include business, markets, and technology. Also, the key events across the three days are as follows:
Day 1- May 13th
State of blockchain
Fiction becoming fact  by Ken Liu
From Digital Gold to Contract Theory
Science and Fiction
Web 3 Foundation
Bank to the future? Crypto interest
Stablecoin on the rise
Consensus Hackathon Winners
Day 2 - May 14th
Exchange Growth Tactics
Full and Final? On and Off-Chain Settlement
Hyperledger
Miners, Electricity and Local Politics
Day 3 - May 15th
Can Games Drive Blockchain Mass Adoption?
Blockchains and Financial Inclusion
NEO
Blockchain-as-a-Service Goes Global
The Rise of Enterprise Tokens
Note: They are not the full list of events that will take place on the three-day Consensus 2019 conference. Only the key events are listed here to provide a better idea. If you want to know the full agenda, we suggest visiting their official website.
Tickets
Early Majority - Full Conference(Construct + Consensus ) - $1599
Start-up Rate - $1,099
Government/Military - $999
Developer(Construct + Consensus) - $699
Academia/Student - $699
Full Conference Group Discount 5+ Tickets - $1,399
Full Conference Group Discount 10+ Tickets - $1299
Full Conference Group Discount 15+ Tickets - $1199
Full Conference Group Discount 20+ Tickets - $1099