BlockerCon 2019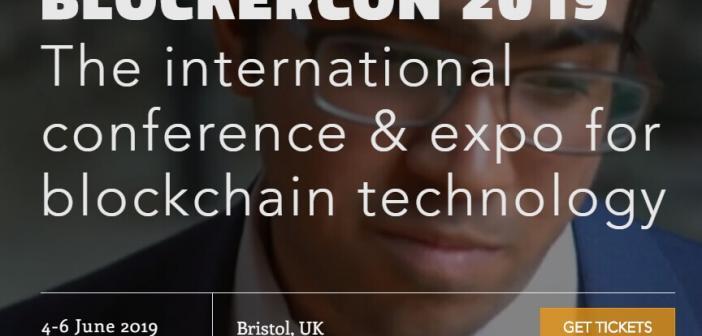 BlockerCon 2019 is an international conference and expo for blockcahin technology. It will be held from 4th to 6th June 2019 at Bristol, UK. It is a three-day event where you will be able to meet more than 1000+ attendees and learn from 160+ expert speakers.
It is a global gathering where startups, experts and enterprise organizations will meet and share their experience with everyone attending the event. The last event took place in Bristol in 2018. It was a great success as it offers even the seasoned blockchain expert found it interesting. The success of the BlockerCon can also be gauged by the fact that it is followed and supported by more than 300,000 professionals across all the social media channels.
Tracks
Tracks are a crucial part of any event. The good news is that BlockerCon 2019 offers a good range of tracks for their participants. Let's take a look at the blockchain related tracks.
Law and Legal Services
Insurance
Finance, Investment & Banking
Energy & Utilities
Transport, Logistics & Supply Chain
Security, Privacy & Identity
Blockchain for Good, and The Future of Blockchain in Business
Content
The event content will be top-notch considering the expert speakers that are attending the BlockerCon. It will include workshops, keynote talks, coaching sessions, round table discussions, and product demos. You will also be able to do networking.
If you are looking for an opportunity, you will be able to take advantage of the Career and Team Zone where you can find a career in blockchain. For companies, they can find great talent or bring partnerships to their business.
Developer Zone will also be available where you can learn more about blockchain development.
Speakers
Speakers at BlockerCon 2019 would be next level. Right now, the speaker applications are currently open. If you are a speaker and want to share your knowledge in front of experts and learners, it is now your chance!
Few of the speakers that are already confirmed for the event include the following:
Krasina Mileva, COO, DOVU
Hanifa Azri, Founder, Regal 38i83
Erica Stanford, Co-Founder, Crypto Currency Simplified
Michael Kwok - Decentralized Machine Learning
Anthony Puntoriero, Founder & CEO, Instant Sponsor
Rhiannon Payne, CEO, Sea Foam Media
Sergey Baloyan, Founder, X10 Agency
Wendy O, Founder, Beyond Associates
and many more!
Venue and Travel - Blockchain Event Bristol
The venue for the event will be The Sansovino Hall. It is located near the Bristol Harbour Hotel & Spa. Also, it is only 20 mins away from Bristol Airport and 1 hour 30 mins from London Heathrow Airport using a car.
Tickets
BlockerCon 2019 have an extremely well-laid out pricing for people who want to join their event. For example, they have special pricing for people who are joining from Canada, Europe, USA and the rest of the world. To give you a glimpse of their pricing, we will only be listing the USA pricing.
VIP: Hotel & All-Access Ticket - $1860 per ticket
Special Offer 2-for-1 Tickets - $193
Women in Tech - $65
1 Day Pass: 4 June - $122
1 Day Pass: 5 June - $122
1 Day Pass: 6 June - $122
If you want to know the pricing for other regions, we recommend visiting their official website and checking their tickets page. They have covered each region separately.
Statistics
Attendees - 1000
Expert Speakers - 160
Countries -50
Days - 3
Elite Exhibitors - 23
Live stream keynotes - Yes
Enterprise Business - 45%
Startups & SMEs - 55%
Developers and Programmers - 200
CEOs, Directors, and Founders - 60%