Blockchain Without Borders
Featured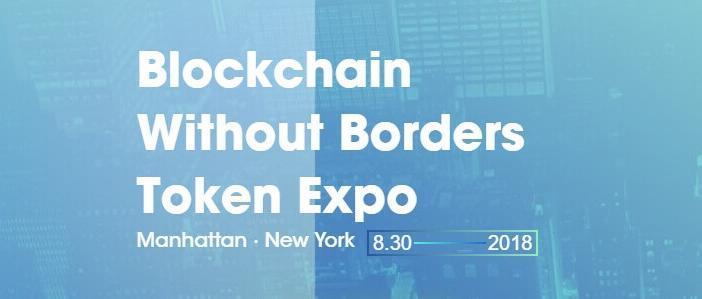 The Blockchain Without Border Token Expo took off on August 30th, 2018 at Manhattan, New York. It was created as a global platform to present valuable content relating to the decentralized ledger technology. It offered the perfect stage where venture projects could find potential investors, and build towards a more decentralized future.
The conference wanted to increase the overall number of exhibitions without sacrificing on the quality; that is to say, the Token Expo aimed at both quality as well as quantity. And luckily they managed it by introducing fireside chats, roadshows, and a separate platform for exhibitions.
This allowed the speakers to engage with their audience in different formats, while the later also got more opportunity to invest time according to their own discretion.
Speakers
Over 50+ industry leading speakers made their attendance at Blockchain Without Border Token Expo, sharing with the world all their key insights and knowledge that they have gathered while functioning inside the industry.
Here is a quick look at some of the most notable and influential names amongst the speaker list:
David J. Namdar - Partner, Galaxy Digital

S. Daniel Leon - Founding President & COO, Celsius Network

Aries Wang - Cofounder, BiBox

Gary Ross - Cofounder, Ross & Shulga PLLC

Katina Stefanova - CEO & CIO, Marto Capital,former Senior Executive and Management Committee Advisor Bridge Water

Jeffrey Wernick - Early Bitcoin Investor

Peter Borovykh - Blockchain Solution Architect, Blockchain Driven

Victor Samuel - Founder & Managing Partner, NV Global Ventures
Key Notes
The main goal of the event was to achieve maximum unification between different streams of people related by a common string - blockchains. From blockchain app developers to capitalists, everyone got a platform to meet, collaborate, share ideas, and ultimately help generate rapid progress in the industry.
Agenda
The one-day event took off at around 8 in the morning and lasted till 6 in the evening. A one and a half hour lunch break was allotted around 12.35 p.m which also provided ample time for networking.
During the talks, different speakers took the stage to shed some deep insight into the current stage of blockchains and the direction it is headed for in the future. Some of the topics brought up at the Blockchain Without Border Token Expo includes:
Will Bitcoin ETF End the Bear Market?

Keynote Speech: Practice and Application of Agriculture in the Field of Blockchain

The Emerging World of Cryptocurrency Asset Management

How Regulation Could Help Cryptocurrencies Grow

The Future of Crypto Exchange: Centralized or Decentralized

Will Blockchain Power the Next Generation of Data Security?

Incubate Blockchain Technology to the Next Level with Crypto Fund

From Equity To Token: Real-World Uses of the Blockchain Today

How to Build a Crypto Community with Social Influence?