Blockchain Tech Summit 2020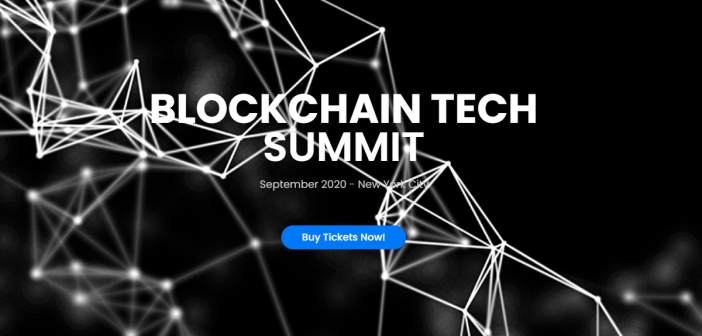 Blockchain Tech Summit is a one-day virtual summit that is going to take place virtually It is going to take place on 24th September 2020. The location is given on their official page in New York City, but you can attend it from anywhere you want!
The goal of the Blockchain Tech Summit is to bring together hundreds of pioneers, entrepreneurs, investors, and creatives to one single place where they can discuss and explore next-generation technology, i.e., blockchain technology. With the goal of exploring blockchain, they also want to bring the stakeholders. This will accelerate the expansion and exploration of mainstream audiences into blockchain and improve its reach.
Future of Blockchain
They have mentioned how they will bring together the future of blockchain to the event. It is an exclusive event where you get access to meet the best minds including pioneers, investors, and entrepreneurs. You will also find the most creative people sharing their knowledge about blockchain technology on the platform. Apart from that, you can also get hold of the exclusive workshop sessions and learn about the best strategies for startup development. They will also cover blockchain technology fundamentals and improve its presence in the world.
The summit will focus on many things including.
Networking round tables

Attendee spotlight features

Collaborating meeting rooms

Live Q/A sessions with sponsors and speakers

Exhibitor showcase demos

And many more!
Tickets
The tickets for the summit will be as follows:
Digital Delegate: Free

Digital Delegate VIP (Recordings + PPT): Here, you get benefits like guaranteed admission, spotlight attendee features, and premium reserved seatings. The price of the Digital Delegate VIP is $3.99 plus $4.34 as fees.

Digital Exhibitor: This ticket is the most costly at $99.99 plus an $8.18 fee. It lets you have a speaker opportunity, email blast marketing, an exhibitor table.
Speakers
There is no list of speakers on their events page. Maybe they are still finalizing the list and will update soon!