Blockchain Summit Singapore 2019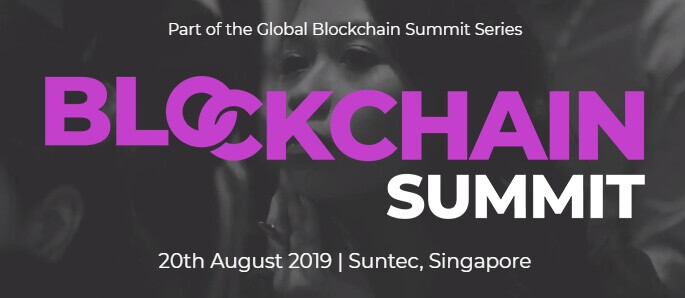 Blockchain Summit Singapore 2019 is part of the popular Global Blockchain Summit Series. We have already covered the other locations where Blockchain Summit is going to take place. This time we will cover the Blockchain Summit in Singapore 2019. It is a leading BLockcahin event for businesses where they can meet other businesses and partners and grow their idea beyond their current circle. It is the third event which takes place every year. Here they connect business decision makes, tech innovators, industry leaders in a one-day conference where they can showcase their business and share their knowledge about the distributed ledger technology(DLT).
They will also have visionary speakers, unrivaled content and proper networking opportunities that make Singapore blockchain Summit a must visit for the techies living in and around Singapore.
Event Highlights
Many things will be covered in the event. They are as follows.
High quality of speakers, content, and partners
80+ industry leading speakers that will go through panel debates and keynote presentation
Real-world case-studies
Offers learning and insights on most of the important industry topics
Meet tech visionaries from Cisco, Microsoft, IBM, Cognizant, and other big companies
Interactive programmer with speakers
Co-located with DX Summit Asia
Past Speakers
The speakers for the conference have not been announced yet. However, you can gauge their speaker quality by looking at their past speakers.
Will Myles - Regional Managing Directo - RICS
Celine Le Cootonnec - Chief Data Officer, AXA
Swapna Malekar - Senior Manager, Product, RBC
Shahar Steiff - Assistant Vice President, New Technology, PCCW Global
Tom Menner - Director, Solution Architecture, APAC
LG Moorthy - Senior Vice President - Global Business Services
Tickets
The ticket pricing for the conference is as follows
Standard pass: SGD $160 - Get access to Plenary Theatre, Theatre 1- DX Vision
Executive  Pass- SGD $530 - everything standard pass has to offer plus access to DX Breakout theatres and Breakout Blockchain Summit talks,
VIP Pass, - SGD $750 - everything that executive pass offers plus roundtable discussion programme, Priority seating, access to speaker and VIP lounge and much more!
IT Buyers guest pass: You can also gain access to the event free if you are an IT buyer. To get the guest pass, you need to apply on their website.
Should you visit the Blockchain Summit in Singapore 2019?
Blockchain Summit Singapore offers a unique experience as it has great content and access to excellent speakers.  You can unlock a lot of potentials and meet great people in the event, and do networking.