Blockchain Summit London 2019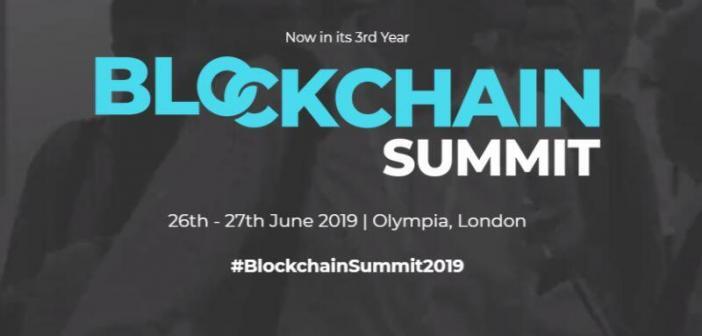 The Blockchain Summit London 2019 is scheduled as a two-day event taking place from 26th to 27th June 2019 at Olympia, London. Recognized as one of the leading blockchain events for businesses in Europe, it is a must attend for entrepreneurs, as well as professionals, in this industry.
The event is organized to help attendees connect with industry leaders, and visionary speakers to learn about the current breakthrough works in the field along with the present opportunities and risks faced by the decentralized ledger technology.
You will have access to unrivaled content, delivered by visionary speakers alongside a one of kind platform where you can meet, connect and foster mutually profitable business relations and also leverage to help build brand awareness.
Speakers
Blockchain Summit London 2019 is scheduled to bring in a massive roster of over a hundred distinguished speakers to take the stage in the two-day event.
Here is a quick look at some of the most influential names in the bunch:
Margot James, Minister of State for the Department for Digital, Culture, Media, and Sport

Marco Bosma, SVP Fintech and Innovation, Rabobank

Magdalena Ramada Sarasola, Director- Senior Economist, Willis Towers Watson

Julie Pierce, Director Openness, Data & Digital, Food Standards Agency

Lars Henneberg, VP, Head of Risk Management, Maersk

Thomas Power, Member of the Board, BICRA
And many more.
Agenda
The event is scheduled to kick off around 9 am at the Olympia Conference Centre. It will be divided into multiple segments following a series of speeches and a round of panel discussions. You will also get access to ample networking opportunities disguised as lunch and coffee breakers to create new business relationships and connect with some of the influential minds in your industry.
Why You Should Attend?
An event set around an environment that promotes learning.

Access a roster of some of the most distinguished and influential speakers in the industry.

Committed to putting delegate experience at its center.
Ticket Prices
Tickets are divided into 5 different categories, each differently priced and grants different levels of access.
The standard pass priced at £95.

The executive pass priced at £595.

The VIP pass priced at £850.

The IT Buyers Guest pass. You need to apply and talk with the authorities to get a pass.

The developer pass priced at £295.