Blockchain Summit Ireland 2020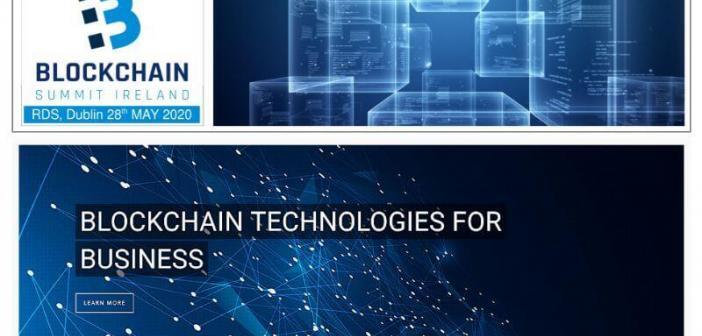 The Blockchain Summit Ireland 2020 is scheduled as a full-day event to be held at the Royal Dublin Society, Ireland on May 28th, 2020. The conference is set to bring together over 1500 delegates, all key decision-makers and business owners across key industries that have an active stake in Distributed Ledger Technologies. 
The event hopes to promote a productive discourse about future development, and impact of Blockchain technologies. It aims to take a look at the diverse selection of platforms and industries that are going to be disrupted by the technology. 
The list includes cloud providers, legal sectors, healthcare management, government institutions, as well as the developer market.
Also, since it is co-located along with other popular events like TechConnect Live, The IT & Data Summit, The GDPR Summit, and Grow SME, it is expecting a surplus of 4000 attendees which will make a huge audience to showcase and share the latest developments taking place in the world of Blockchain.
Speakers
Currently, there are over 120 speakers already confirmed to take the stage at the event, and they are considering even more names, so we still don't have our hands on the complete list. 
However, here is a look at some of the distinguished names who are going to make an appearance at the event, so you can have an idea of what to expect:
Tony Evans - Co-Founder, FGC Group

Derek F. Butler - CEO, GRID Finance

John Fahey - Senior Economist, AIB

Robert Farrell - Digital Marketing Lecturer & Trainer

Damien Fegan - Owner, Beacon Internet Marketing

James Fenelon - Senior Associate, Bird & Bird LLP

Kevin Fitzgibbon - Water Innovation Coordinator, Water Innovation Centre, Nimbus

Eric Fitzpatrick - Business Owner, ARK Speaking and Training
And many more.
Agenda
The full-day event is scheduled to start at 9 am with registrations and run up to 4 pm. As of now, we still don't have any confirmed timetable showcasing when which speaker is going to take the stage and what topics they will discuss. However, we are expecting an announcement in the coming weeks.
Now, the Blockchain Summit Ireland 2020 is going to take place, co-located with a bunch of other events relating to similar topics. All delegates are also welcome to freely move between the different conferences which give attendees a lot more options, as well as networking potential.
Here is a list of all the other events that are going to take place together:
The CXO Summit

The IoT & Industry 4.0 Summit

The Design Summit

The Virtual & Augmented Reality Expo

Cyber Security & Risk Compliance

Intellectual Property Summit

The GDPR Summit

The National Finance Summit

The Blockchain Summit

Future of Work

AI Connect Live

Grow SME

The Digital Transformation Conference

The Social Media Conference
Who Should Attend?
The mere fact that the Blockchain Summit Ireland 2020 is collocated with all these other events for attendees can freely move between them, makes it an excellent opportunity to delve inside the world of Blockchain and everything related to Distributed Ledger Technologies. 
However, since it's going to take place over a single day, it is advised that you make your own agenda highlighting which speakers you want to listen to, so you can attend those talks. With that being said, the tight one-day format makes it inappropriate for people looking for a networking event.
Registration Fees
If you register now (at the time of writing), you can get a free entry to the event. However, this is only for a limited time.
There is no official announcement on what the ticket prices would be, once this limited period is over.