BLOCKCHAIN IN OIL & GAS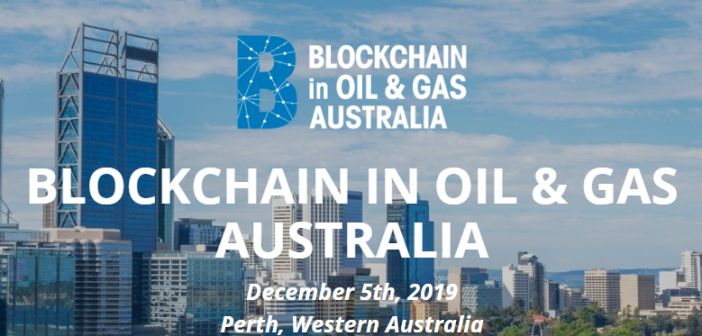 Blockchain in Oil and Gas Australia is a one-day event that is going to take place on December 5th, 2019. It is going to take place in Perth, Western Australia.
Australia is one of the largest gas exporters, and it is going to become number one by 2020. The industry faces a lot of challenges due to different issues, including crude oil prices, machinery and equipment, rising bottom-line pressures, and aging infrastructure. To ensure that Australia remains at the top, there is a requirement to improve the system to make them more efficient.
The event aims to do just that. They are bringing oil and gas industry leaders in Australia so that they can discuss how to make use of cutting-edge technologies, including blockchain.
At the event, there will be 25+ thought leaders that will share their knowledge on distributed data, smart contracts, and public ledgers. They will also bring forward how blockchain technology can be leveraged to make operations more efficient.
Things that the event offers. Reasons for attending the event?
You understand how companies develop blockchain scalable solution

Find out if blockchain is a solution for the oil and gas industry

Learn about blockchain technology and stay ahead of the curve

Do networking with peers and also participate in an innovative environment.

Get to know about the latest and new technology in blockchain

Meet the best minds in the Australian Gas and Oil industry. Meet oil service industries, operators, producers, and more!
Who can attend the event?
If you are interested in learning about the gas and oil industry in Australia or someone with interest in blockchain, then you can attend the event. Professionals that can join the event include the following:
Head of IT/Data/Technology

Chief technology officer

Project managers

Technical managers

Directors of Digital, Data, IT, Technology

Heads of Planning & Strategy
Speakers
Some of the prominent speakers are as below:
Nick Giurietto, Blockchain Australia, Chief Executive Officer, and MD

Jesse McMeikan - Deakin University, Manager Industry Projects

Dr. Jemma Green - Power Ledger - Chief Executive Officer and Co-Founder

Vidy Potdar - Curtin University, Director Blockchain R&D Lab

John Philips - 460 Degrees, Partner

Satyam Priyadarshy, Halliburton - Chief Data Scientist & Technology Fellow

Rowan Fenn - Rise-x.io and QuayChain, Co-Founder and CEO

Heather Delfs - Kingsland University, School of Blockchain, Head of Programming

Shyam R Mamidi - Natsoft Corporation, Director
Agenda
The agenda for the event is as below.
Registration - 8:00 AM

Welcome Chair by Nick Giurietto - 9:00 AM

Opening Note by Satyam Priyadarshy - Blockchain as a catalyst in Australian Oil & Gas industry transformation - 9:15 AM

Presentation by PK Rasam on transparency in Oil and Gas industry

Panel discussion on blockchain adoption key drivers by Nick, Dr. Jeema, John, Graham, and Michael

Networking and Morning Tea - 11:15 AM

Presentation: Is blockchain Internet 3.0? - 11:45 AM

Presentation on developing a scalable solution and choosing right blockchain platform by John Philips - 12:15 PM

Networking Lunch - 12:45 PM

Chair remarks by PK Rasam - 1:40 PM

Presentation by David Beros on distributed solutions - 2:45 PM

Networking and Afternoon team - 3:00 PM

Case study by Captain Walter Purio and Rowan Feen on Blockchain Liquid - 3:30 PM

Case study representation on the immutable ledger - by Steve Asher - 4:00 PM

Panel discussion by Jesse, Heather, and Shyam on wide-scale blockchain adoption and innovation - 4:30 PM

Closing remarks by PK Rasam - 5:15 PM
Tickets
The tickets for the event are as below.
Conference Registration - category 1: $745

Conference Registration - category 2: $1195

Enhanced Delegate Conference Registration - Category 3 - $1395

Three Day Conference Registration - Category 1 - $1695

Three Day Conference registration - Category 2 - $2195

Enhanced Delegate Conference Registration - Category 3 - $2195

Student Two Day Conference Registration - $395