Blockchain in Oil & Gas 2019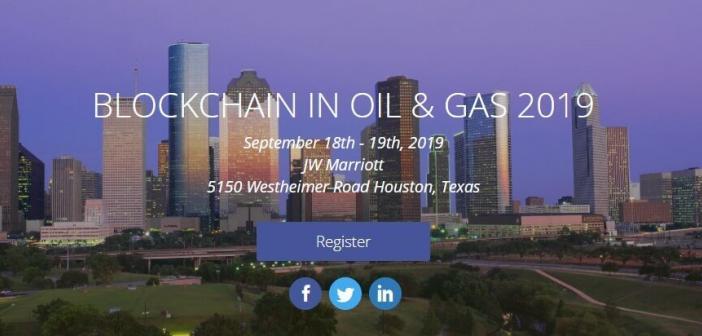 If you are looking to take part in a blockchain conference that especially focuses on blockchain in Oil & Gas, then check out the Blockchain In Oil & Gas 2019 conference. It will be held in JW Marriott in Texas. The location also invites many experts around the filed of the blockchain.
The event will take place for two days 18th and 19th 2019. The topics will surround the idea of flagship IoT related to Gas and Oil conference. Here, you as an attendee will be able to learn how blockchain technology is transforming the Oil and Gas industry through the use of smart contracts, distributed data, cryptocurrency, and public ledgers.
Agenda
Experts will deliver the agenda of the blockchain through keynotes, industry case studies and interactive panel discussions. The basic idea is to explore the power of blockchain as the platform which can remove the slow and outdated workflows.
The agenda of the event can be summed up using the following points.
Blockchain scalable solutions for your country and how to develop them
Understanding open source blockchain development
Why is blockchain an ideal solution for IoT oil and gas?
Understand security, transparency, and convenience through the blockchain
How early adoption can help organizations save time and money
Venue - Blockchain Conference Houston
The venue of the event is what makes it more appealing. The event will take place at JW Marriott in Houston, Texas. It is a great place for sharing ideas, working and networking. There are proper facilities at the venue, and the guests can also stay in the renovated suites and rooms. Moreover, there are all the possible amenities including flat-screen TVs, Featherbeds, mini-refrigerators, and Wi-Fi. In short, you will not be disappointed with the facilities provided at the venue.
Registration Fees
There are many registration plans for the Blockchain in Oil and Gas 2019. As there are too many registration plans, we will list only the important ones.
For blockchain companies in Oil & Gas - 2 days, $695
For Oil & Gas companies 4-days pass- $995
4- days attending sponsor - $2895
2018 Presentations - $295
And much more
Speakers
As the event is scheduled to happen in September 2019, the speaker list is still not created. If you are interested in speaking at the event, you can connect with them through their official website.
There are many excellent speakers in the 2018 event. 34 speakers took part in the event and shared their knowledge through keynotes, industry case studies and interactive panel discussions.
Statistics
Attendees - 223
Speakers -34
Platinum sponsors -3
International partners- 2