Blockchain in Healthcare Symposium
Featured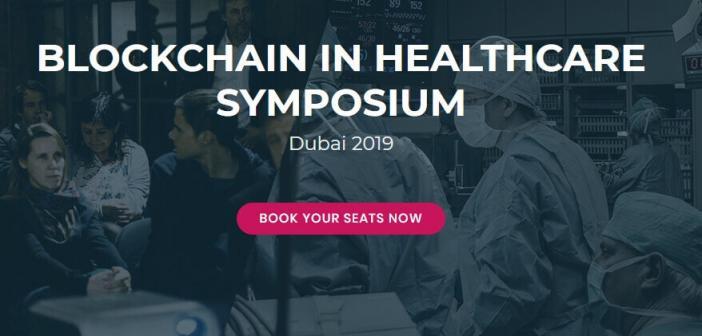 Blockchain in HealthCare Symposium is a conference that is completely dedicated to healthcare solutions. It is going to take place in Dubai 2019 with an aggressive outlook on how the healthcare industry is changing with the help of the blockchain.
Blockchain is aimed to change how the supply chain management works. This, in turn, will impact how the healthcare value chain will function and interact with other sectors. It is already a known fact on how blockchain technology is revolutionizing the healthcare industry, transforming and streamlining everything related to blockchain including analytics, medical records and so on.
Topics that are covered in the Blockchain Event Ddubai
Health Data Exchange: Understanding how health data is exchanged.
IoT: Making full use of the connected devices around us.
Artificial Intelligence: Using the cutting edge AI technology for improving the human intelligence process.
Innovation: Learning how blockchain is transforming healthcare
Great Speakers
The Blockchain in Healthcare Symposium will witness great speakers from all across the world. Some of the prominent speakers include the following.
Dr. Osama Elhassan, head of the eHealth section, Dubai Health Authority(DHA)
Dr. Shabeer Nellikode, Founder and Managing Director, Universal Hospitals - UAE
Dr. Dakiuddin Ahment, CEO - Digital Care
Dr. Ayesha AI Mutawa, Chief Innovation Officer, Ministry of Health and Prevention UAE
Paul J. Epping, Principal Consultant Healthcare from Philips
Dr. Ruchi Dass, Executive Director, HealthCursor Consulting Group
And many more!
If you are interested in speaking on the platform provided by the Blockchain in Health Symposium, you can connect with them using the email: [email protected]
Why should you attend the Blockchain In Healthcare Symposium?
Healthcare is currently being transformed by blockchain. If you want to witness the change and learn how it is impacting healthcare, then the platform gives you the opportunity to do so. The conference will host great speakers who will share their knowledge and understanding of blockchain for healthcare. To get a clear idea, let's list the benefits below.
Understanding blockchain for healthcare
Harness data and identity verification on the blockchain
Learning about the trends in blockchain
Securing data through blockchain
Business development improvement through a decentralized platform
Improve intelligence in the healthcare system with the convergence of other technologies such as AI and IoT.
Who can attend the conference?
Now, that you know the benefits of Blockchain In Healthcare Symposium, let's discuss the who should attend the conference.
Insurance
Healthcare Provider
Healthcare Innovators
Government Officials
ICT/IT
Life science companies
Digital health companies
ICO
Telemedicine companies
Genomics related companies
Venture capitalists
and so on
Agenda
The agenda of the conference is exiciti0ng. Let's go through the main events to get a grasp of what they have to offer.
Exploring possibilities on how blockchain will transform healthcare by Dr. Ayesha AI Mutawa
Innovation for healthcare by Dr. Zakiuddin Ahmed, CEO - Digital Care
Panel Discussion with four panelists covering AI, Healthcare and Blockchain convergence
International case study which covers healthcare records management system
Keynote on how Government is implementing blockchain technology in healthcare
Networking opportunities
Prices
The prices have not been made public yet. However, you can register through their official website and reserve your seats.
Statistics
Specialist Speakers -10
Delegates - 200
Solution Providers - 15
Networking Sessions - 4