Blockchain in Healthcare Congress – CyberSec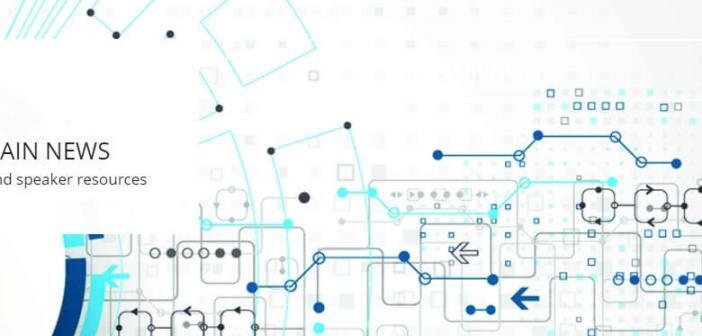 CybSec and Blockchain Health is an event focused around advancing security as well as adoption and collaboration in healthcare using Blockchain technology. Structured as a two-day event spanning from 11th to 12th Jul 2019, the event is set to take place at London, UK, and bring together top minds in both industries to discuss ideas, share experience, and move the discourse forward.
It is without a doubt that blockchain is making its imprint as the most revolutionary technology of our times. Here at the event attendees will learn how it can contribute to the fighting cyber-threats and also influence the health sector to make patient management and treatment much more seamless and organized.
Speakers
A vast array of speakers from different industries are going to come together. You will see professionals as well as industry-influencers from fields of cybersecurity, blockchain, and even healthcare to share inside knowledge, and discuss how the distributed ledger technology is set to revolutionize modern times.
Here is a quick overview of some of the most notable speakers attending the event:
Mehdi Benchoufi, Chef de Clinique assistant, Hospital Dieu, France.

Kimmo Halunen, Senior Scientist, Technology Research Center of Finland Ltd.

Axel Schumacher, Co-Founder & CSO, Shivom.

Anca Petre, Co-Founder & CEO, 23 Consulting.

James Gannon, Partner, Quality Accelerator.

Jannick Ballegeer, Senior Associate, Forensic Services, PWC.
Agenda
The complete discourse of the meetup, set to take place through two-days will examine the cybersecurity landscape with a focus on techniques that can help enhance protection as well as develop proper incident responses powered by Blockchain technologies.
Following this will be talks on the possible benefits the healthcare industry can derive from blockchains.
Implementors and early adopters of the technology who have worked with blockchains will also serve to help distinguish between the hype and reality surrounding the distributed ledger technology.
Attendees will gain a thorough understanding of what blockchain really is, and how it can be effectively incorporated.
Here is a quick rundown on what to expect at the conference:
Over 35 presentations from industry leaders and academicians.

Over 7 hours dedicated for networking.

Extended panel discussions to clear the confusion.

Roundtable discussions.

A pre-conference Workshop organized by H-ISAC.
Workshops
Before the conference begins, H-ISAC has organized a quick workshop which will take attendees on a quick workshop covering the impact of cybersecurity and how it is impacting the quality management system - including topics like design control, risk management, and post-market.
Why Should You Attend?
The programme is being organized to serve as a collaborative platform to create new business relationships and cultivate understanding revolving around blockchain, cybersecurity, and modern healthcare.
Professionals you are interested in the above-mentioned fields and wish to stay on top of the game should definitely schedule the event on their calendar. Important takeaways from the event include
Opportunity to learn from case studies and discover the best practices.

Analyze strategies and technologies revolving around security management, threat detection, the proper response, and incident monitoring.

Networking opportunity and the potential to build business contacts and relationships.