Blockchain for Pharma SupplyChain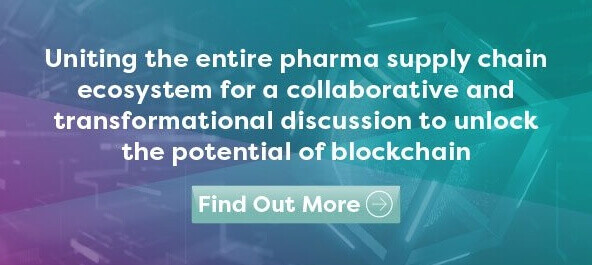 Blockchain for Pharma SupplyChain is the definitive event that unites all pharma supply chain ecosystem for collaboration and discussion to bring about real-world application based on blockchain technology. The discussion is laser-focused on the active implementation of blockchain in a practical real-world business model.
This year, 2019 will be the second year for the Blockchain for Pharma SupplyChain. Where 2018 was dominated by discussions regarding PoCs and consortia, the 2019 conference will be concerned with the overall adoption and implementation of blockchain and real-world applications.
The conference is aimed to unite the entire pharma supply chain ecosystem which will provide a transformative and collaborative platform discussing the blockchain potential.
The event is going to take place on October 9-10, 2019 in Boston.
Key topics
The key topics that are going to be discussed in the conference include the following.
PoC evaluations, successes, failures and successes

Data standardization, privacy and IP

Business-solution approach and PoCs development.

Security, Scalability, and Interoperability

Regulations, legal considerations of Smart Contracts
Top reasons to attend the conference
There are many reasons you should attend the conference. The top reasons to attend the conference is as below.
An industry-specific meeting where practical adoption strategies and other supply chain implementation will be discussed

Independent platform that will bring together stakeholders where they will discuss use cases, perspectives, and the best approach to the industry-wide adoption.

DSCSA 2023 preparation and changes will be covered in the event where they will take an action plan for scalability.
More information about the conference
The conference information has not been released to the public completely. Hence, we recommend checking their official website closely if you want to keep updated. Otherwise, you can also visit our events page to keep updated on this event and other blockchain related events that are going to take place in the near future.