Blockchain Economy Istanbul 2020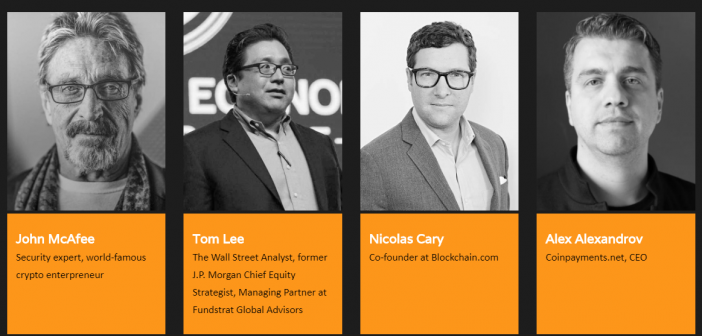 Blockchain economy Istanbul is a two-day event that is happening Feb 20 to Feb 21, 2019. It is one of the most popular events that take place in Turkey. It is one of the most comprehensive cryptocurrency and blockchain conference that is going to take place in Eurasia and MENA.
It the 2nd conference where you will be able to meet the best minds and international entities.
The conference will host a wide range of topics, including both cryptocurrency and blockchain. It will also bring the most people from different parts of the world. This makes it an ideal networking opportunity for those who are looking to meet people from the blockchain and cryptocurrency field. 
Turkey has grown big when it comes to blockchain. It is also ranked first when it comes to holding the cryptocurrency.
Topics
There will be a plethora of topics that will be covered in the event, including Decentralized Technologies, Big Data, Artificial Intelligence, Global Citizenship, and IoT.
Speakers
For now, the following speakers have been confirmed for the Blockchain Economy Istanbul 2020.
John McAfee, Security Expert, Cryptocurrency Expert

Nicolas Cary, Co-Founder, Blockchain.com

Alex Alexandrov, CEO, Coinpayments.net

Toms Lee, Managing Partner, Equity Strategies, Wall Street Analyst

Andy Cheung, OKEx, Head of Operations

Jonathan Galea, Blockchain Advisory, Managing Director

Ilyas Vali, rLoop, Co-Founder

S. Daniel Leon, Celsius Network, Co-Founder
Venue
The venue for the event will be on Yeşilköy Mahallesi Ataturk Cad, Istanbul, Turkey.
Statistics
3000+ attendees

250+ sponsors

200+ media

60+ countries