Block Live Asia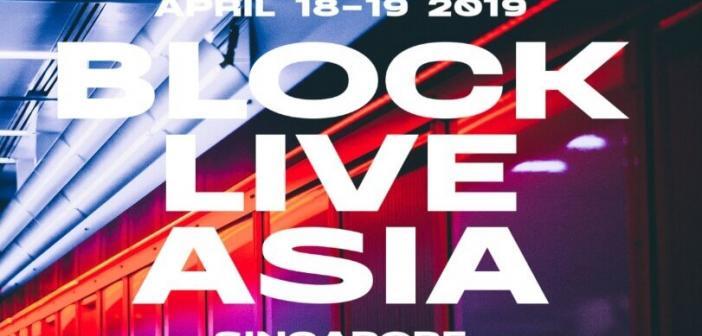 Block Live Asia is one of the popular blockchain events that is going to take place in Singapore from April 18-19. With technology becoming more deeply integrated into our daily life, it is essential for us to understand its impact on our experience. Blockchain is one of those technologies that have made its impact heard. It is changing every sector around us including finance, banking, real estate, education, health, and others.
Blockchain Live Asia is an attempt to bring blockchain experts, students, enterprises, startups, companies, and educators together and educate through an interactive festival. The event is focusing on having fun while learning and also enabling attendees to make connections through networking. You will discover tons of new things about blockchain/DLT, the next big thing.
What's the event holds for you?
There will be more than 60+ speakers from traditional and blockchain companies

10+ free workshop sessions where you can learn something new and begin your journey to the tech world

Exclusive Singapore premier screening of Trust Machine, by Alex Winter.

A great environment where you can take great selfies

Expat Fairs curated the mini market

AR and AI games and experiences
Tickets
There will be two types of tickets. They are as follows:
General admission: 2 day - Free for all -- Here you will get access to fireside chats, panels, keynotes, free workshops, networking opportunities, and extra-special discounts and deals with retail zones.

VIP all access - 2 day - $300, everything that the general admission has to offer, also get access to pre-event and post-event action including networking sessions and super parties. Get access to VIP Lounge, reserved front-row VIP seats, and bomb-ass swag bag.
Venue
The venue of the event is Marina Bay Sands Expo & Convention, Central Hall A, Singapore.
Speakers
A lot of speakers will be joining the Block Live Asia. Some of the prominent speakers include the following:
Roger Ver, CEO, Bitcoin.com

Felix Mago, CEO, DASH Thailand

Sandra Yap, Director of Partnerships, ZCoin

Melissa Loh, Founder, 1Unit

Garrett Jin, Co-founder, BitForex

Will Lee, Co-Founder, and CEO, Blue Whale Foundation

Aly Madhavji, Managing Partner, Blockchain Founders Fund

Branson Lee, Founder & CMO, Morpheus Labs

Ankur Maheshwari, CEO & Founder, Blaze Protocol

Payel Patel, Founder, P-Squared

Royal Pek, Portfolio Manager, Queens, Investment
Programme
Day 1
Keynote on how cryptocurrency will change the world

Panel: The great consensus debate

IEO: The new capital phenomenon(Panel)

Trading: Crypto vs. Traditional Market(Panel)

AI Bot keynote

And more
Day 2
Future of money

Blockchain and future of communication

Panel: Can crypto and banks co-exist?

Trust Machine premier

Blockchain in retail

And more
Should you attend the event?
The event has a lot of things to offer. It includes free entry for general admission, free keynotes, workshops and more! We recommend checking the agenda and visit it if it interests you!