BlizzPay 7.0 – European Corporate and Retail Payments Forum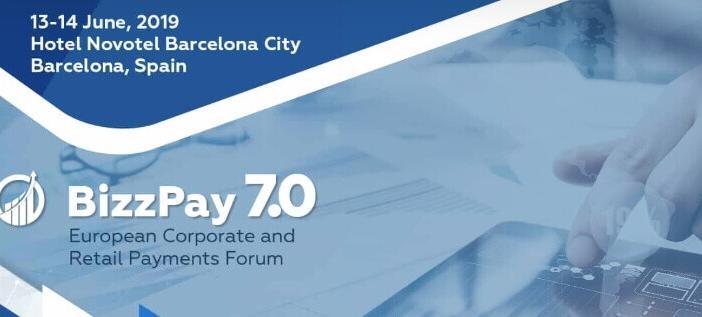 BlizzPay 7.0 is the European Corporate and Retail Payments Forum that provides a platform for experts to share their knowledge through case studies and real-life examples. The forum will also host the first impressions on the PSD 2 implementation and how it is taking place. Moreover, there will be interactive sessions about the payments regulations. The delegates will speak about the challenges that are faced daily and also their solutions. In short, they will try to debate the cashless society construct and learn from each other in the best possible way.
Other vital topics that will be covered in the forum include bitcoin as a payment solution, agile and design thinking, fragmentation and innovation, and instant payments. All the topics will be hidden from the perspective of retail and corporate partners and learn how each one of them sees the topic. The topics will also be covered by expert speakers who will share their keynotes and demos.
Topics that will be covered in the BlizzPay 7.0 Forum
PSD2 - Getting close
Instant Payments and we should prepare for it
Open Banking and Beyond
Strong Customer Authentication
Mobile Payment initiatives
Blockchain Technology - impact on payment landscape debate
Agenda
The agenda can be requested on their site. All you need to do is fill a form, and you get the whole agenda which offers all the information about the conference, country representation, and special prices.
Valued speakers at the conference
The valuable speakers at the conference will be as follows:
Nora Kalousek - Senior Digital Business Manager, Erste Group
Heike Winter - Director, Retail Payments Policy, Deutsche Bundesbank Germany
Adrian Calvo - Senior Lawyer, Bird & Bird, Belgium
Simon Anko - Bank of Slovenia
Jon Matonis - Bitcoin Foundation
Hetal Popat - HSBC, United Kingdom
Franziska Zangl - NDGIT, Germany
and so on!
Reasons to attend
So, why you attend the conference at all. Let's list the six reasons why you should.
Best Practices - Learn about the best practices and the leaders and experts
Meet & Greet - Meet leaders, distant peers.
Build a network - Do networking with like-minded peers
Industry-driven content - Learn from similarly minded peers and build a community.
Speakers - Get to know from the best speakers that belong from the higher and senior management
Instant Answers - One of the best Q&A Sessions.
Who will you meet?
You will meet a lot of people who are directly or indirectly connected with payments including people from cash management, online security, payment policy, e-Banking, e-Commerce, Electronic Payments, SEPA, fraud management and more!