BCI Summit 2019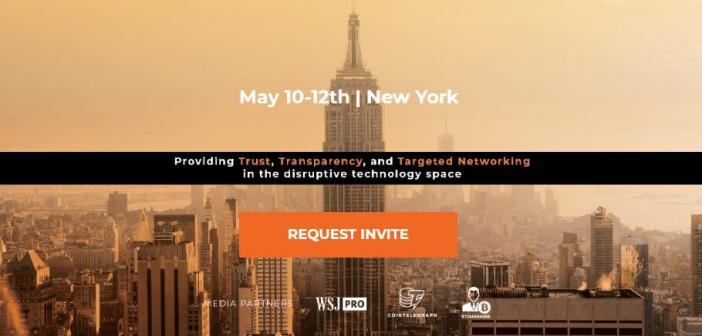 If you are in New York around 10-12th May, then you should check out the BCI Summit. However, be warned, it is an invite-only event and we would recommend filling the form of the invitation right away if you are remotely interested in the Summit. It is a conference that provides transparency, trust, and targetted networking to everyone who attends their event. Blockchain is a disruptive technology space and it is necessary for event organizers to provide a platform for everyone to relish what blockchain has to offer. This is where BCI Summit comes in.
Areas of Focus
Just like any other BCI Summit, there will be major areas of focus. They are as follows:
AI/ML: Artificial Intelligence and Machine learning will change how we do our workflow and lives.
Blockchain: We already know how blockchain is changing our lives with the help of decentralization and disrupting almost every sector out there
HPC: It is all about Quantum computing and how they will change our future.
Key Speakers
There will be many profound speakers at the summit. To get an idea of the quality of speakers, we have listed a few of them below.
David Dana - Head of VC Investments, European Investment Fund
Jeremy Balkin - Head of Innovation, HSBC
Shahin Farshchi - Partner, LUX Capital
Jim Robinson - Founder, RRE Ventures
and many more!
Invitation Request
Unlike other summits, you need to request for an invite to attend BCI Summit 2019. This means that you need to fill the form on their official website and then wait for them to respond. If you fill all the requirement, you will be invited to the event that is going to take place around May 10-12th, 2019. It is a 3-day summit where you will be able to learn about technologies such as quantum computing, artificial intelligence(AI), cybersecurity and blockchain. The content in the summit is also top-notch as they do extensive analysis and research in the critical industry sectors.
In BCI Summit 2019, there will be experts from all around the world that will collaborate around important topics and try to view the problems from all possible angles with the help of the audience
Agenda
As it is a three-day conference, there are plenty of events that will be hosted during the period. Let's discuss the agenda of each day briefly.
Friday, May 10th-
AI disruption to sectors
AI-driven portfolio growth
Quantum Computer's Destruction of blockchain & security
The future of privacy, security, and identity
Asia's impact on tech growth and future
Networking
Saturday, May 11th -
Networking opportunities for attendees with leading investors, technologies, and renowned founders. The day will also include panel discussions.
Friday, May 12th -
Meet New York specialties where you can learn, converse and offer your ideas to the fellow attendees.
Should you attend BCI Summit 2019?
The summit is full of content for educators, investors, entrepreneurs and anyone who is remotely interested in future technologies such as AI, Blockchain, Cyber Security and so on. They will also have proper networking options and panel discussions where you can learn about real-world use-cases, challenges, and opportunities related to each field. So, are you going to attend? Let us know in the comment section below.