AI & Blockchain Summit Innovation in Practice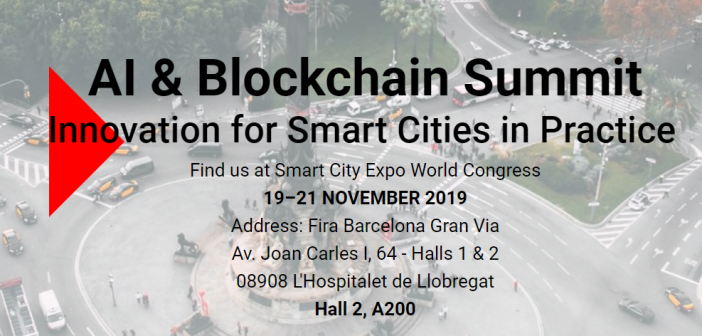 The AI and Blockchain Summit are all about innovation for smart cities in practice. It is going to take place from 19 to 21st Nov 2019 in Barcelona, Spain. The summit will be fully dedicated to blockchain in the government and public sectors. A lot of people are going to join the summit, including the best mids, business leaders, politicians, investors, and so on. They will hold practical workshops, business seminars, and panel discussions.
Agenda
The agenda of the conference also includes IOT and artificial intelligence. They will also be discussing blockchain technology's future. In the end, they will discuss the practical experience in implementing those technologies and making better smart cities, and also improving the public and government sectors.
Topics
The summit will take place for a span of three days. It will include expert discussions, intensive networking, and showing out new technical innovations in the field of blockchain, AI, and IoT. The topics that will be covered in the summit will include:
Internet Of Things

Artificial Intelligence

Deep Tech

Blockchain

Smart Government

Cyber-security

Smart Payments

Mobility

Smart City
Speakers
The speakers of the summit include the following:
Daniel Marco, Spain

Jan Schoenig, Germany

David Lewis, France

Dr. Stefan Junestrand, Spain

Wilfried Pimenta de Miranda, Norway

Pietro Lanza, Italy

Bruno Skvorc, Croatia

Yann Bocchi, Switzerland

Mika Hakosalo, Sweden

Luis Gelado, Spain

Sergey Fradkov, USA

Ivan Golovanov, Russia

Richard Ramos, USA

Ivan Gowan, UK

Alexandre Lemarchand, France
And many more!
Key features of the summit
Networking: You will get the chance to do networking by sharing knowledge with others. The event will also open up an innovative environment, business development opportunities, and other facilitated communication.

Topics: A wide range of topics will be covered, including smart contracts, public challenges and trends, infrastructure, France, regulations, and so on.

Technologies: The technologies that will be covered in the summit include blockchain, Internet of Things, Artificial Intelligence, Cyber Security, Big Data, Machine Learning.

Real-Life Cases: Learn about blockchain real-life applications in public sectors from industry leaders.
Statistics
25,000+ visitors

1000+ exhibitors

400+ speakers

140+ countries