Blockchain Africa Conference 2020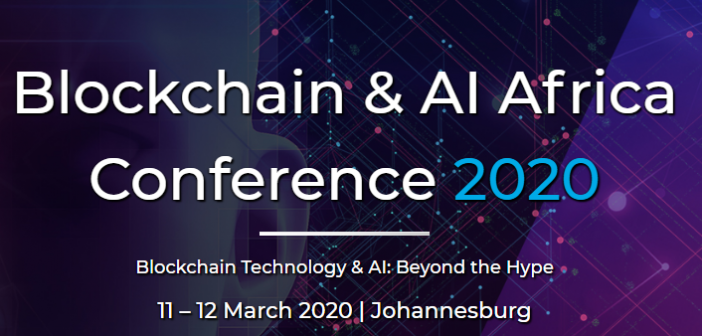 Blockchain Africa Conference 2020 is going to take place from 11-12th March 2020, in Johannesburg. It is all about blockchain and AI and how they work together to improve the future. 
The event is taking place in 2015 and is a unique event in Africa. It brings all the global leaders to one stage. More than 135 speakers are going to share their knowledge to 1600 delegates, joining from 32 countries. The conference will focus on how disruptive blockchain and AI will be. The conference will cut the hype and then look into the ways how AI and blockchain are going to change startups, companies, and even governments. These technologies will replace inefficient systems and improve organization workflow.
Key aspects of the Blockchain Africa Conference 2020
Workshops: The conference will have proper introductory workshops on artificial intelligence, blockchain, Internet of Things. The workshop will go through case studies from different sectors.

Exhibitions: There will be 50+ exhibition showcasing crypto projects, blockchain technology, and use-cases

Networking: Meet more than 800+ industry experts from different sectors, including logistics, media, legal, finance, insurance, and so on.

Thought leaders: Gain knowledge from the best people in blockchain

Global experts: Learn from visionary speakers as they share their unique solutions and use-cases for the first time.
Blockchain Africa Conference 2020 focus
The conference will focus on the following five aspects:
Enterprise Development

Regulation

Use Cases

Social Good

Scalability and Interoperability
Blockchain Africa Conference 2020 Theme
The conference themes will revolve around the following:
Use Cases: The conference will go through use-cases to gain insight. The use-cases will relate to both AI and blockchain. The use-cases will include Trade finance, cross border payments, social good, supply chain management, record keeping, auditing, and others. They will also be discussing blockchain technologies, including Ripple, Cardano, Bitcoin, Ethereum, and other blockchain consortiums such as Quorum, Corda, or Hyperledger.

Regulatory environment: Another theme that the conference will focus on is the regulatory environment surrounding blockchain technology. Here the audience can learn about the transparency improvements, regulatory, and compliance process.

Technology hurdles: The technology hurdles are also a big concern for companies. The conference will focus on the technology hurdles that come with the use of AI and blockchain.

Embracing blockchain and AI: The last theme would be blockchain and AI and how organizations are going to use this technology and remove the inefficient old systems.
Speakers
Many prominent speakers will be speaking at the Blockchain Africa 2020. Some of them are as below:
Akhona Damane - CSIR

Gary De Beer - BankservAfrica

Tone Vays - Derivatives Trader and Consultant

Jonathan Galea - BitMalta and Blockchain Advisory Pty Ltd.

Paresh Daya - Standard Bank

Michael Glaros - Azure Blockchain Microsoft

Carmelle Cadet - EMTECH

Mervyn George - SAP

Prof. Sope Williams- Elegbe - Stellenbosch University

Mpho Dagada - The Fourth Industrial Revolution(4IR)

Loretta Joseph - OECD
Statistics
Two days

500+ delegates

30+ speakers

30+ exhibitors

30+ countries