2019 Crypto Valley Blockchain Conference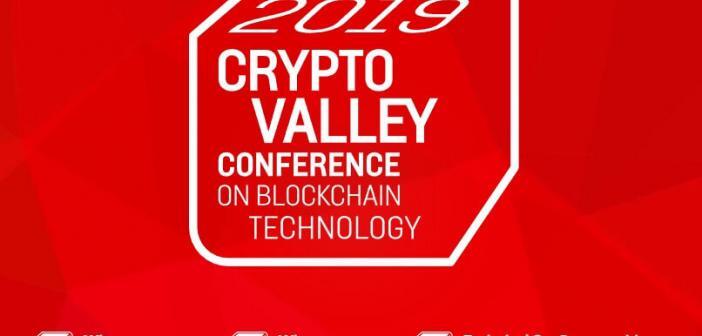 2019 Crypto Valley Blockchain Conference is one of the prominent crypto conferences out there. It is going to take place in Zug, Switzerland from 24-26 June 2019. The IEEE and IEEE Computer Society handle its technical co-sponsorship.
Topics at the 2019 Crypto Valley Blockchain Conference
There will be many topics that will be covered from both the economics & finance, as well as, technological topics.
The topics from both the field are listed below.
Technological topics - Smart Contract Security, Identity Management, IoT and Shared Data, Decentralised Applications, Consensus Protocols, Privacy and Anonymity, State Channels and Chain Payment, Shared and IoT Data, and so on.
Economics and Finance Topics: Sharing and Token Economy, Policy and Regulations, Market Microstructure, Cryptocurrencies, Token Analysis and more!
Conference features and why you should attend
Speakers - Tons of amazing speakers, CEO's, CTO's, Government officials and so on!
Focus - Discussion and Presentation on state-of-the-art blockchain technology(both current and future)
Topics - The topics that will be covered in the conference include economy, technology, law, finance, and regulations.
Applications - Real-life applications that will discuss the different blockchain technology use-cases.
Satellite Events - There will be multiple events including talks, parties, workshops, and others to enrich conference experience!
Tutorials & Workshops - Get access to different topics of learning through workshops and tutorials.
Scientific Contributions - Get access to top 25 publications on ground-breaking discoveries.
Speakers
There will be speakers from both technology track, Economics & Finance Track, Regulatory & Legal Track. Let's list them few of them below.
Technology Track
Dr. Alessandro Sorniotti - IBM Research
Lili Zhao - Director NEO
Dr. Hubert Ritzdorf - CTO ChainSecurity
Vasily Suvorov - CTO Luxoft
Roger Darin - Bitcoin Association Switzerland
Heather C. Dahl, Sovrin Executive Director
Marleen Evertsz -CEO Nxchange
Bobby Lee - Co-Founder oF BTCC
and many more!
Economics & Finance Track
Dr. Paola Tasca - Director UCL CBT
Dr. Pinar Emirdag - State Steet
Dr. Martin Antoine - Federal Reserve Bank of New York
Prof. Dr. Claudio J. Tessone, University of Zurich
and many more!
Regulatory and Legal Track
Dr. Martin Hess - Wenger & Vieli
Tom Lyons - EU Blockchain Observatory and Forum
Delphine Forma - Lykee
Adrian Scatzmann - Swiss Bankers Association
and many more!
Statistics
Attendees - 1200+
Speakers - 100+
Publications - 40+
Investors - 150+
Exhibitors - 20+
Satellites - 20+
Ticket
The tickets are available in the following types:
Regular Ticket - 800 total count - CHF 510 - 40% limited time discount, satellite events, main conference, coffee, and lunch breaks
Networking Ticket - 500 total count - CHF 540 - 40% limited time discount, everything that regular ticket offers plus exclusive networking event.
Student Ticket - 120 total count - CHF 400 - Everything that regular tickets offer - only applicable to MA, BA and Ph.D. students