2019 Blockchain and Automated IT for Government Summit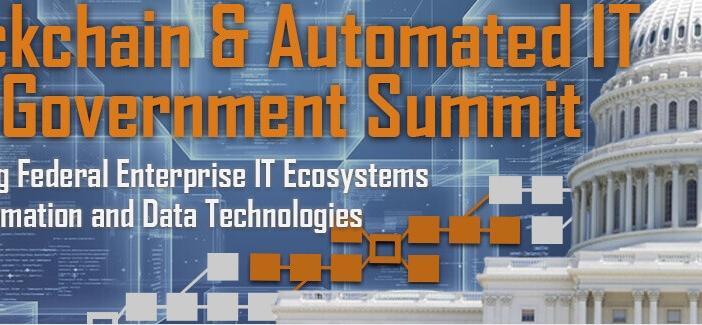 Blockchain & Automated IT for Government Summit is a forum where the members of the Federal Government, DoD, Academia, Private Industry, and others will join and discuss the emerging new technology blockchain. It will also discuss automated IT and how it can be used to improve transparency, security, and efficiency. This is needed as all the business and government organizations need to protect their data and ensure that their business process is kept safe within the Federal IT enterprise. The summit is going to take place in Washington, DC
Speakers
As this is a forum where both government and private industries will join together, we will see many prominent speakers and authoritative figures. Some of them are listed below.
Gary Washington - Chief Information Officer, US Department of Agriculture

John M. Bergin SES, Deputy Assistant Secretary of the Army

Keith Nakasone, Deputy Assistant Commissioner of Acquisition Manager, GSA

Sherri Sokol, Innovation Lead, DISA

Jennifer Hill, Financial Innovation and Transformation, Department of the Treasury

Bill Rockwood, Legislative Assistant, Congressman Darren Solo
And others!
Topics that will be covered in the 2019 Summit
Blockchain technology identification within Federal IT/DoD environment

Machine Learning Technology Leveraging for data management

Modernizing Security and Supply Chain Management

How Emerging Technology can be applied to Innovative, Developing and Acquisition Models

Additive Manufacturing Digital Thread Security
What will you learn at the Symposium?
The Symposium has a lot of things to offer including the following
Education and Insight: By attending the event, you will be able to gain knowledge from excellent leaders who are facing and solving complex automate and blockchain related problems

Networking: The event will offer you equal opportunities on discovering solutions and also create new connections which can help you improve your reach.

Influence: Foster ideas by sharing your knowledge and experience during interactive sessions. Learn from the experienced speakers and connect with questions and answers sessions.
Why should you attend the summit?
The summit offers access to the members of Government/DoD, Academia, and Private Industry. It offers access to knowledge related to blockchain and automation. If you are into these topics and want to learn how to implement these critical IT processes, then the summit offers something great for you! They will discuss use-cases and also have a panel discussion on the hot topics. Moreover, there will be proper discussions where anyone can question the leaders and learn from them.
Tickets
Early registration - $890 for industry/contractor

Standard registration, $990 for industry/contractor, $690 for non-profit and academia, and complimentary pass for active duty military and government

Late registration - $1090 for industry/contractor, $690 for non-profit & academia and complimentary pass for active duty military and government