Get heard by the world, learn from the leaders!
Attending a Blockchain conference could be a smart way to sharpen your skills and knowledge. You can learn from the very best in the blockchain scenario first hand from such conferences. Even Blockchain events can give your start-up the much desired exposure that you have struggled to get so far.
But to do that you'd need to stay updated with all the upcoming Blockchain conference and crypto events, won't you?
Well, you have come to the right place then. Our blockchain conference calendar will help you keep track of all the Blockchain events in the world. To make it more convenient for you, we've added the name of the event, date, location, along with links and a description for each segment.
So, stay tuned with our Blockchain events list as we update the list frequently!
The Blockchain event list can also get filtered by date, type, and location, so it's more convenient to find the upcoming Blockchain conference list. All you have to do is to fill out these requirements, and our Blockchain conference calendar will give you, your desired output.
Want more? Our events page covers "Upcoming Events" along with "Past Events" to get access to the old Blockchain Fintech conference events whenever you need. Moreover, you can also add your event in the list anytime you want.
We also offer unique promo codes on special events for our 101 Blockchains community. With the promo codes you will get a discounted pricing for that specific event. So, now you can just check out our blockchain events calendar to stay updated. Can it get any better than this?
1
2
3
…
24
Next »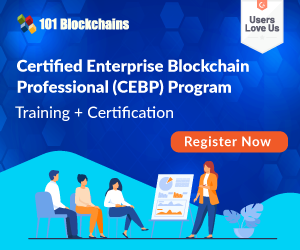 Categories
Featured Posts
Recent Posts
Discover Exclusive Resources